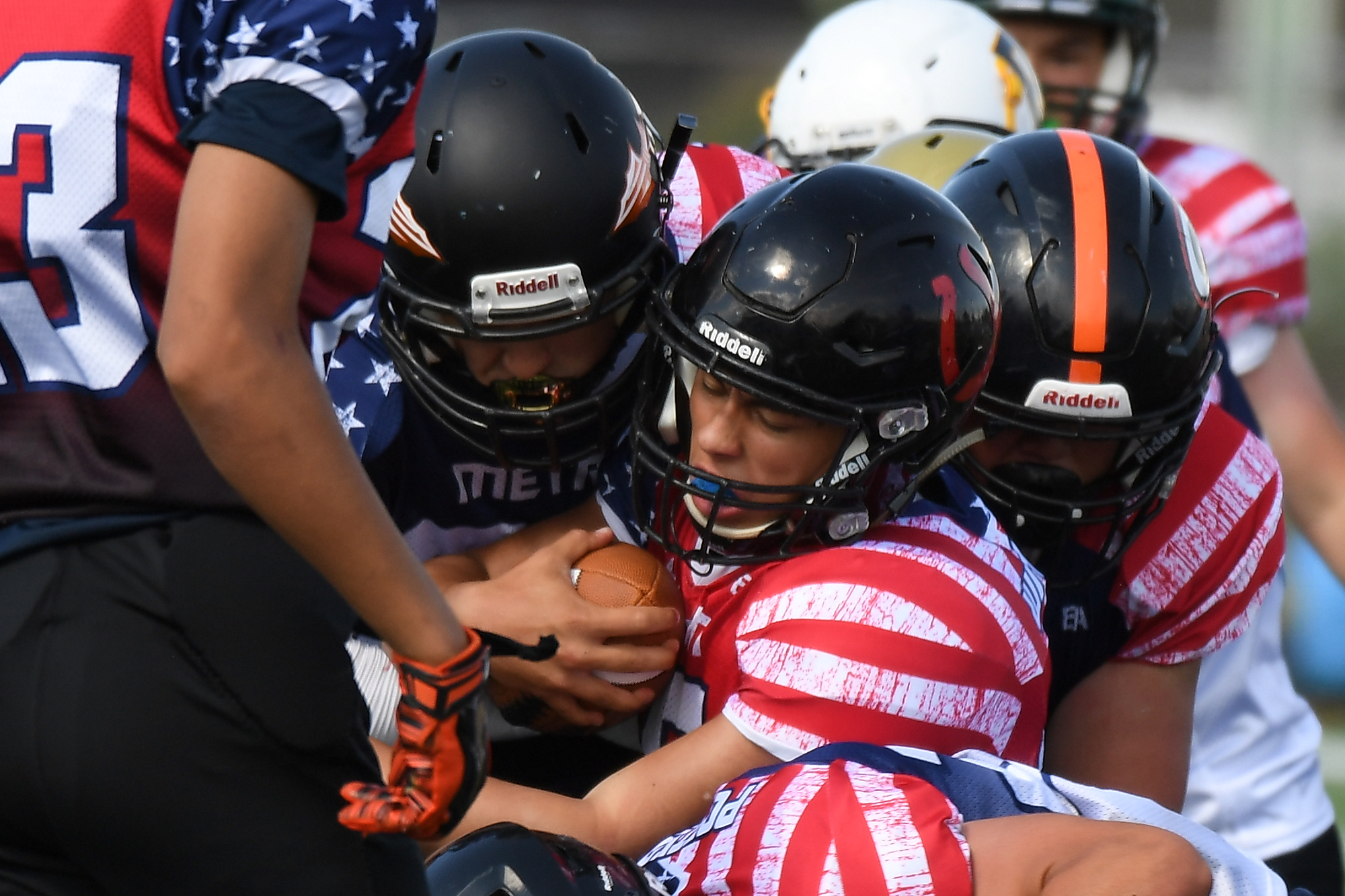 The 2020 Oregon All State Games
THE THIRD ANNUAL
THE OREGON ALL STATE FOOTBALL GAMES
2019 Oregon All State Game Highlights
The best 6th, 7th and 8th graders in the state square off in this once in a lifetime bowl game type experience!

This event brings awareness to the nearly 450,000 foster kids nationwide. Did you know when kids are placed with foster parents the foster child typically shows up with a convenience or trash bag containing their belongings?

In two events Foster Athletics and The Oregon All State Game have raised over 2,000 BACKPACKS, OVER $2,000 WORTH OF SCHOOL SUPPLIES AND NEW CLOTHING ALONG WITH OVER $2,200 IN GIFT CARDS, all of which were donated directly to Oregon foster children.

A portion of the proceeds are used to purchase backpacks and supplies and instead of charging at the gate we ask each family to bring a new backpack/supplies. Please read the about page on how you can get involved and help.
THE GAMES ARE FREE TO ATTEND:
There will NOT be any fee to get through the gates for the games on June 27, 2020. Our goal is for you to bring as many people as you can to watch the games, in hopes you and your family stop by the booths of one of our partners and get involved. We ask that you bring a gift card, back pack, toiletries or school supplies to donate to a foster child. If you can't bring anything that is ok too, please just come on in and enjoy the games. We had over 5,000 fans enjoy the 2019 games through the gates. We had another 11,023 watch the games live via webcast.
The Oregon All State Game is more than just an All-Star Football Game. Not only do the athletes play the sport in which they excel, but they get to listen to dynamic speakers and former foster kids as well as attend fun team building activities. In past events we have had the incredible America's Got Talent Illusionist and Magician Hart Keene entertain the players and coaches. We have attended Eugene Emeralds and Corvallis Knights baseball games. We have had an Oregon Duck player attend a practice as well as toured Oregon State University Resers field. Some players even got to watch OSU players during their morning sand workouts! 
Many times, when kids show up at a new foster house they arrive with "their stuff' in a garbage bag. We take part of the proceeds and purchase backpacks for these kids. These foster kids deserve some dignity too! We had over 1,000 new backpacks donated and over one thousand dollars' worth of school supplies and new clothes donated in 2018 and in 2019 over 1,000 backpacks, one thousand dollars worth of school supplies and new clothes as well as $2,200 in gift cards all donated directly to Foster Kids in Oregon!
2020 ROSTERS
CHECK BACK IN MARCH FOR THE 2020 ALL STATE GAME ROSTERS!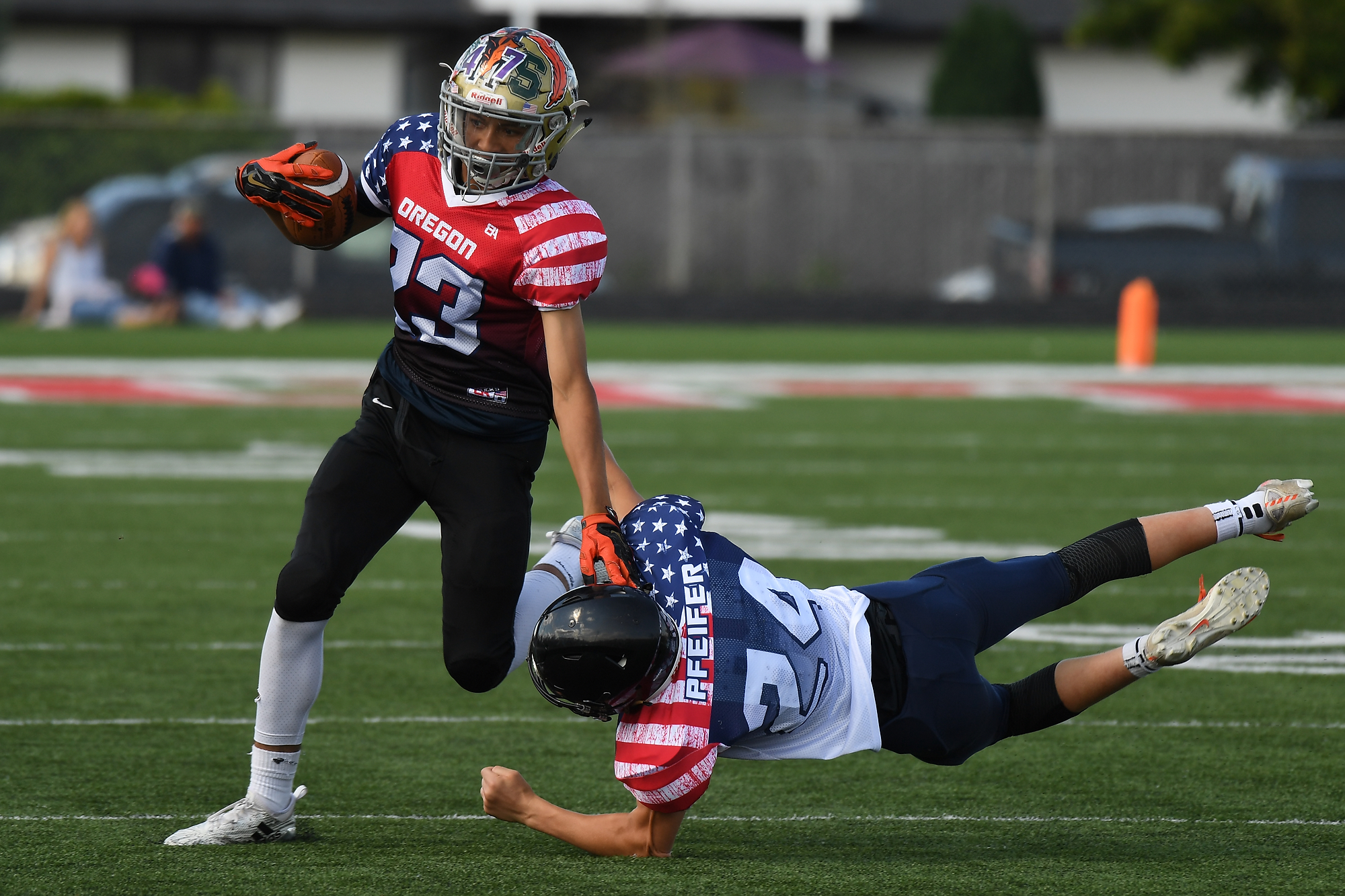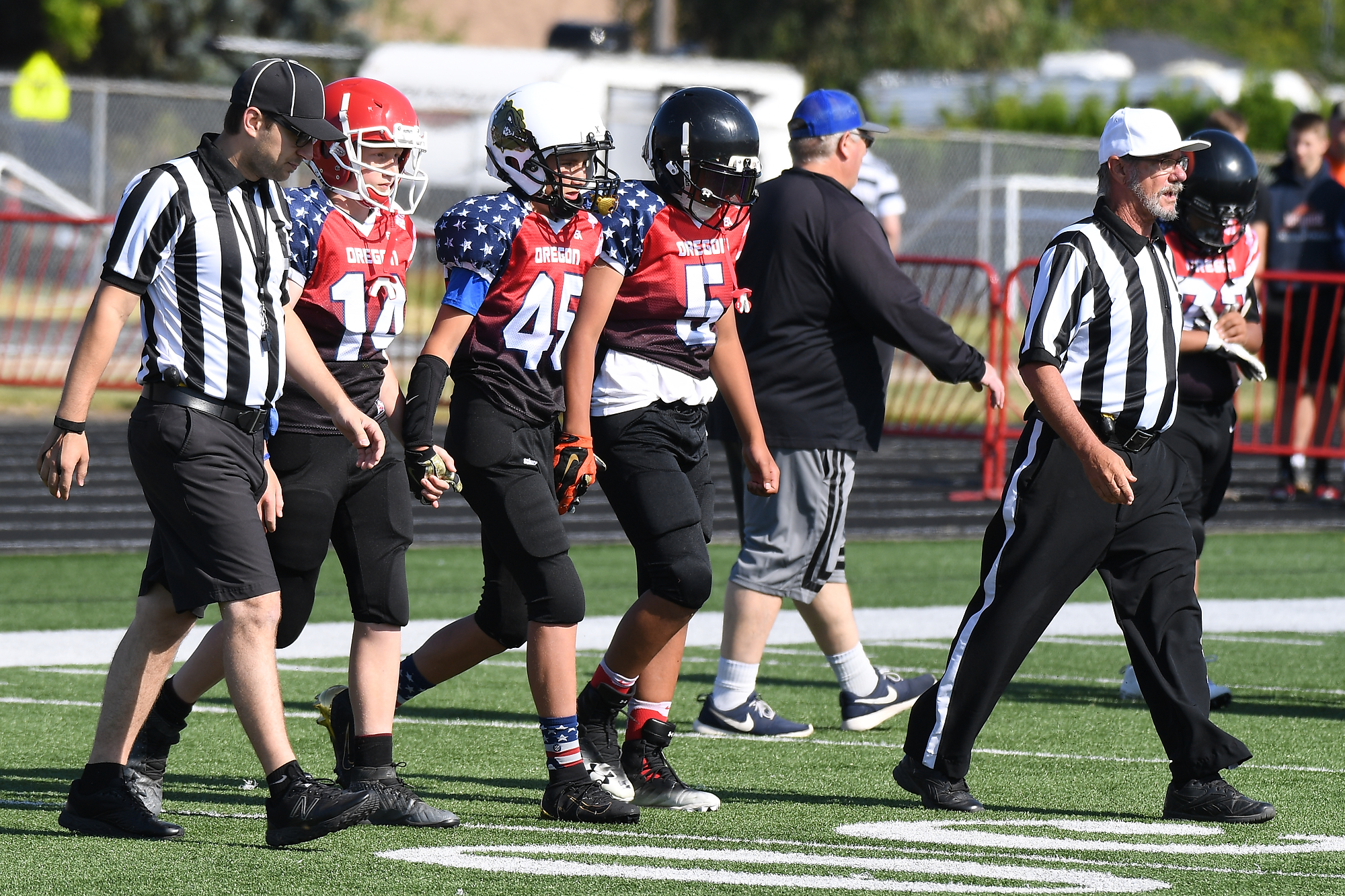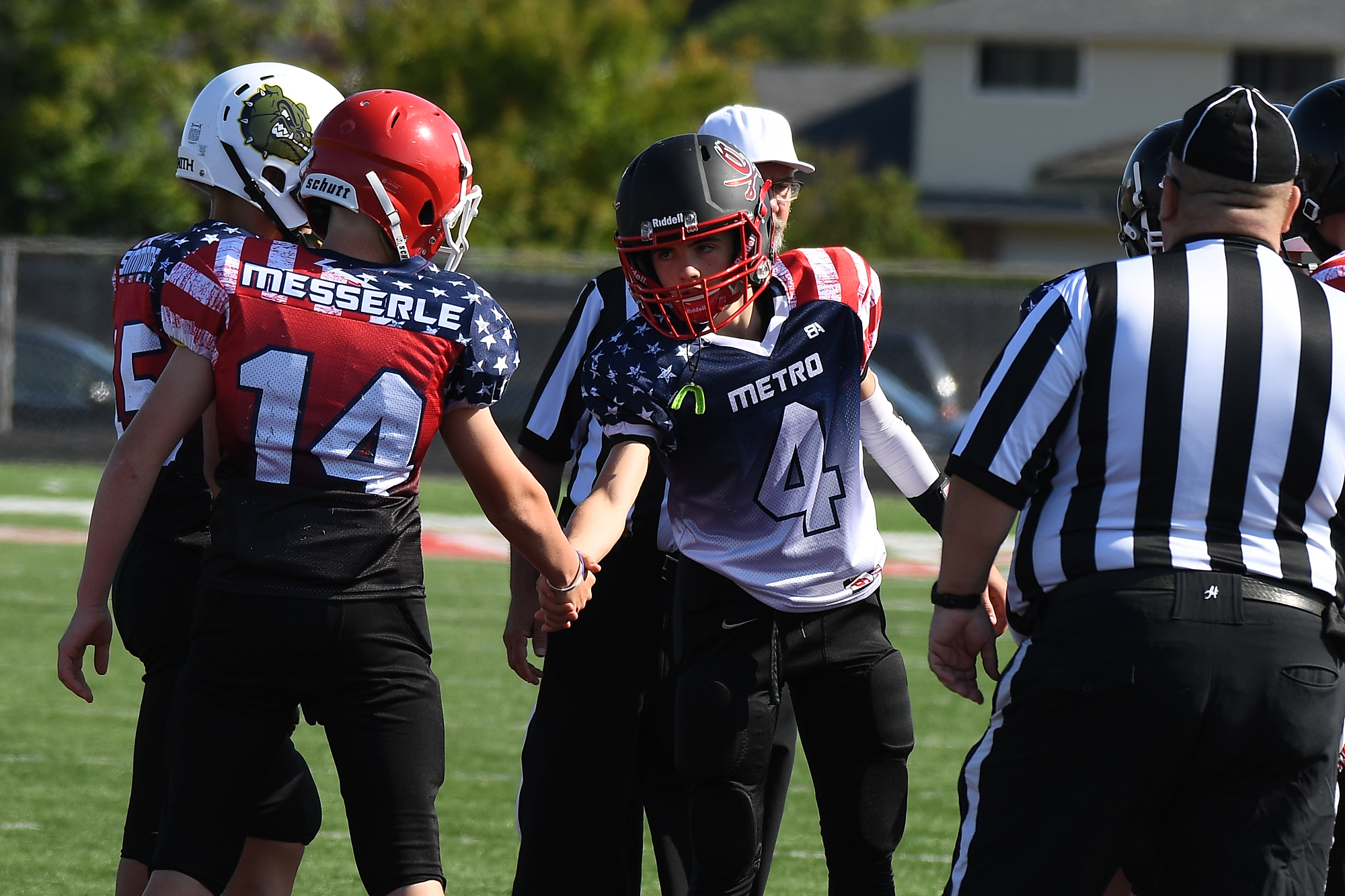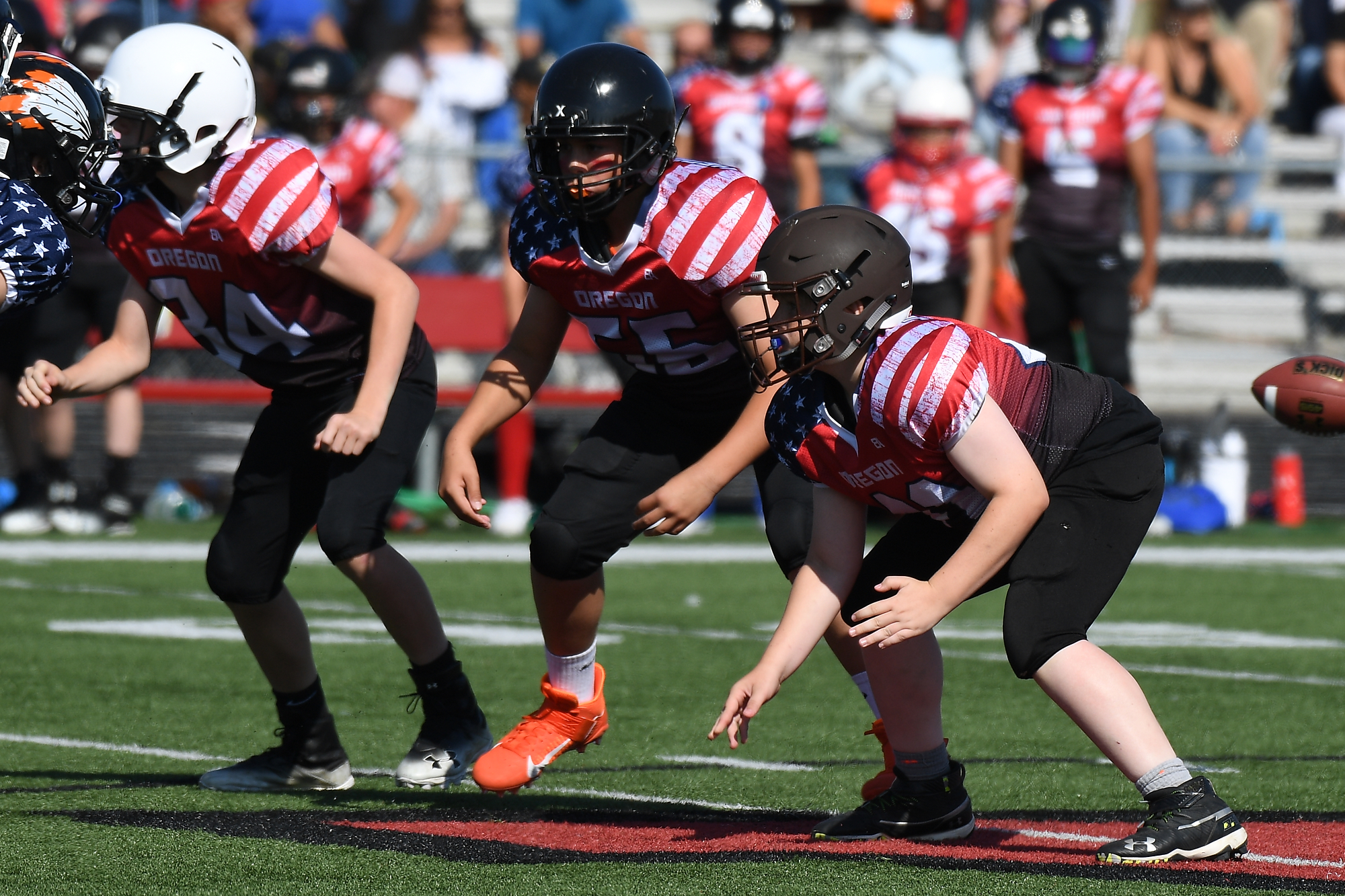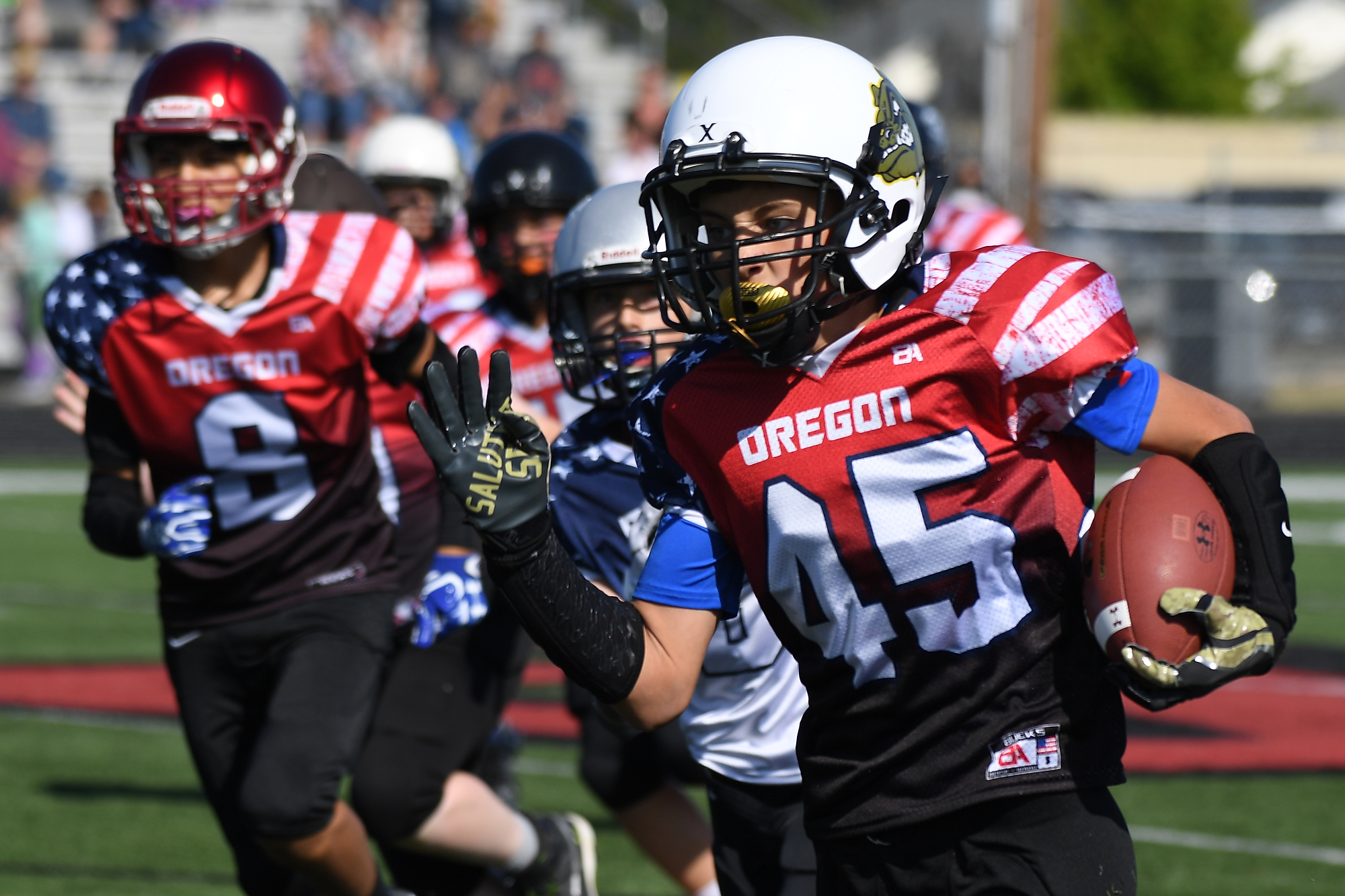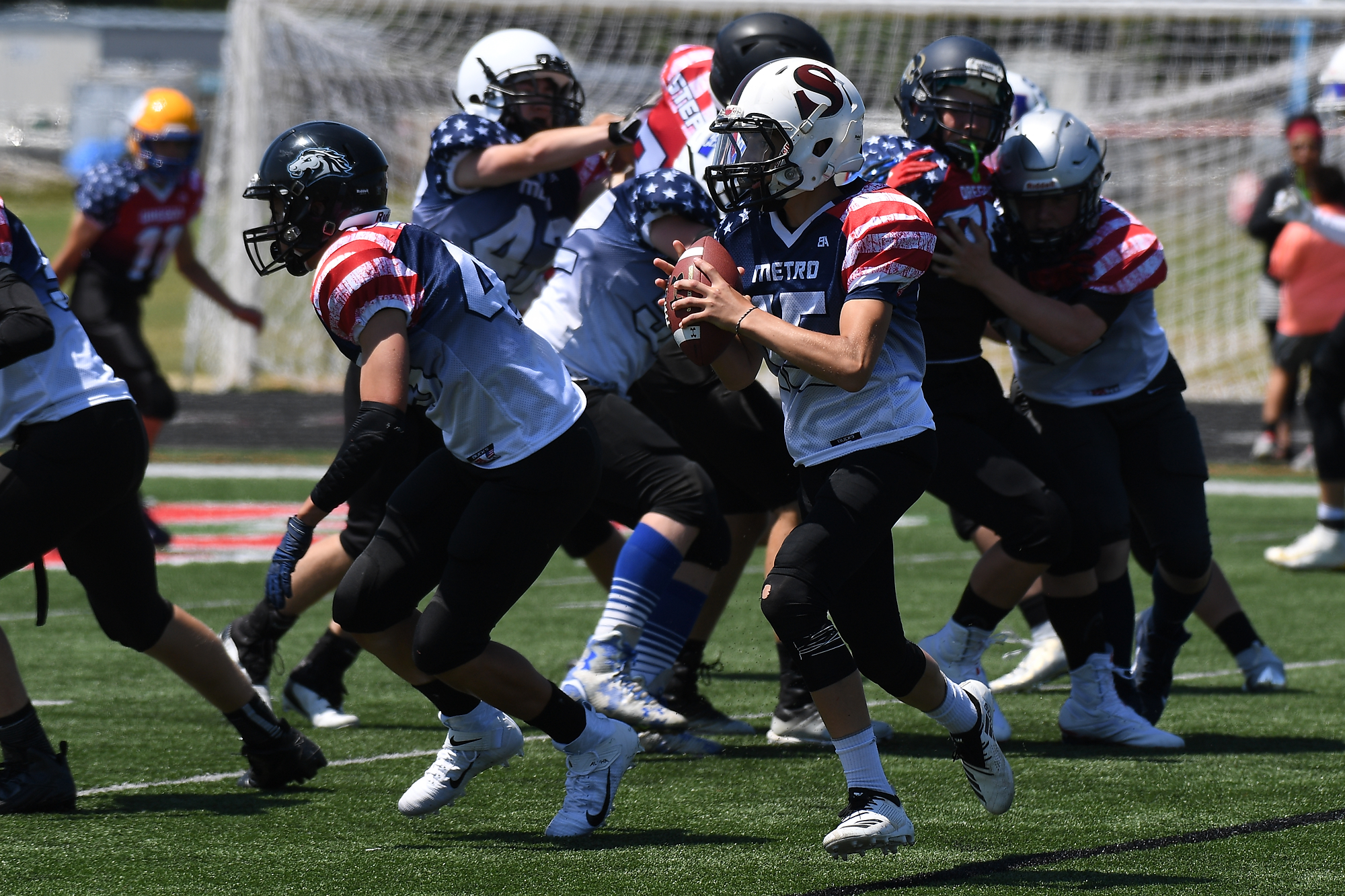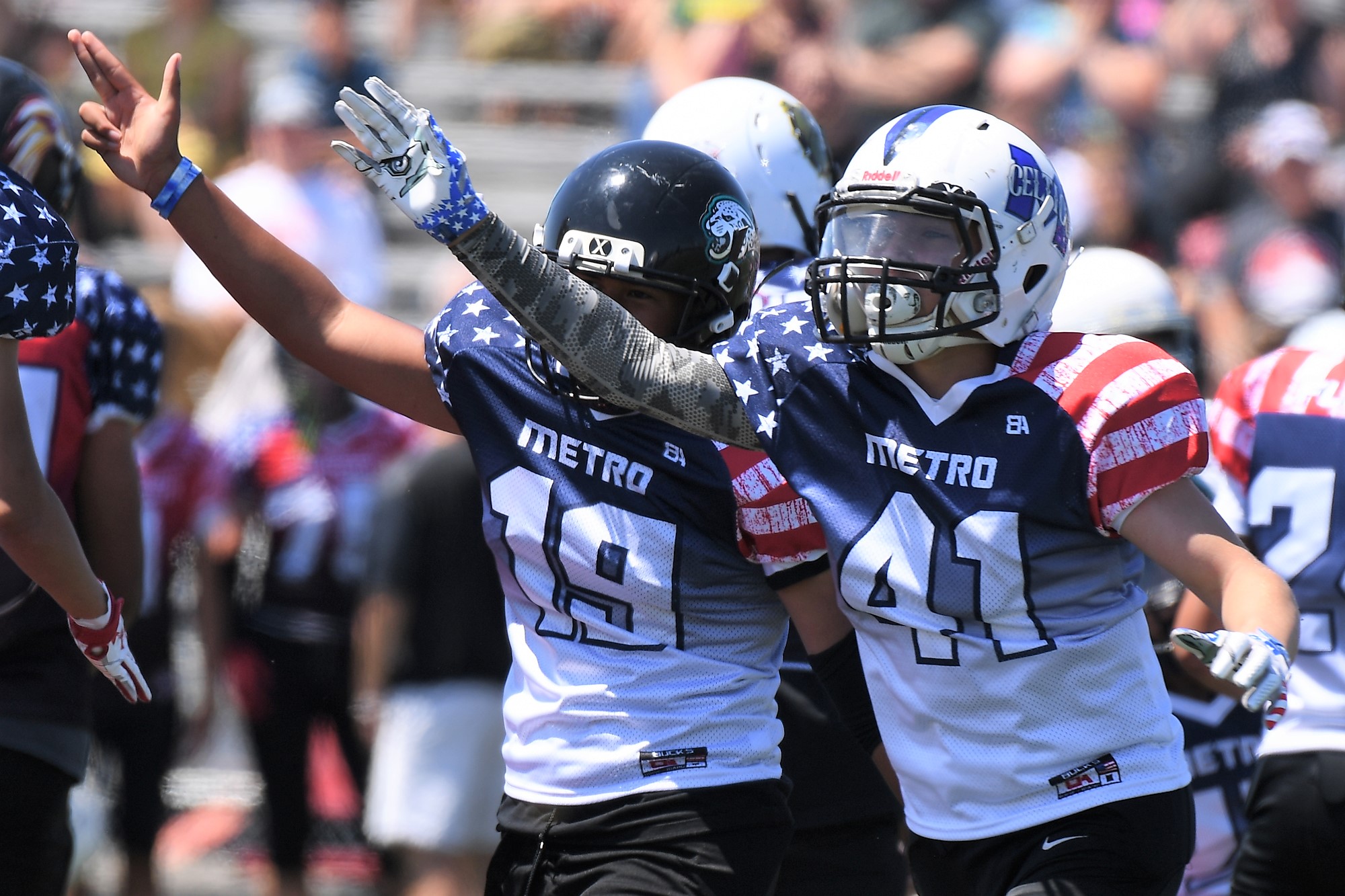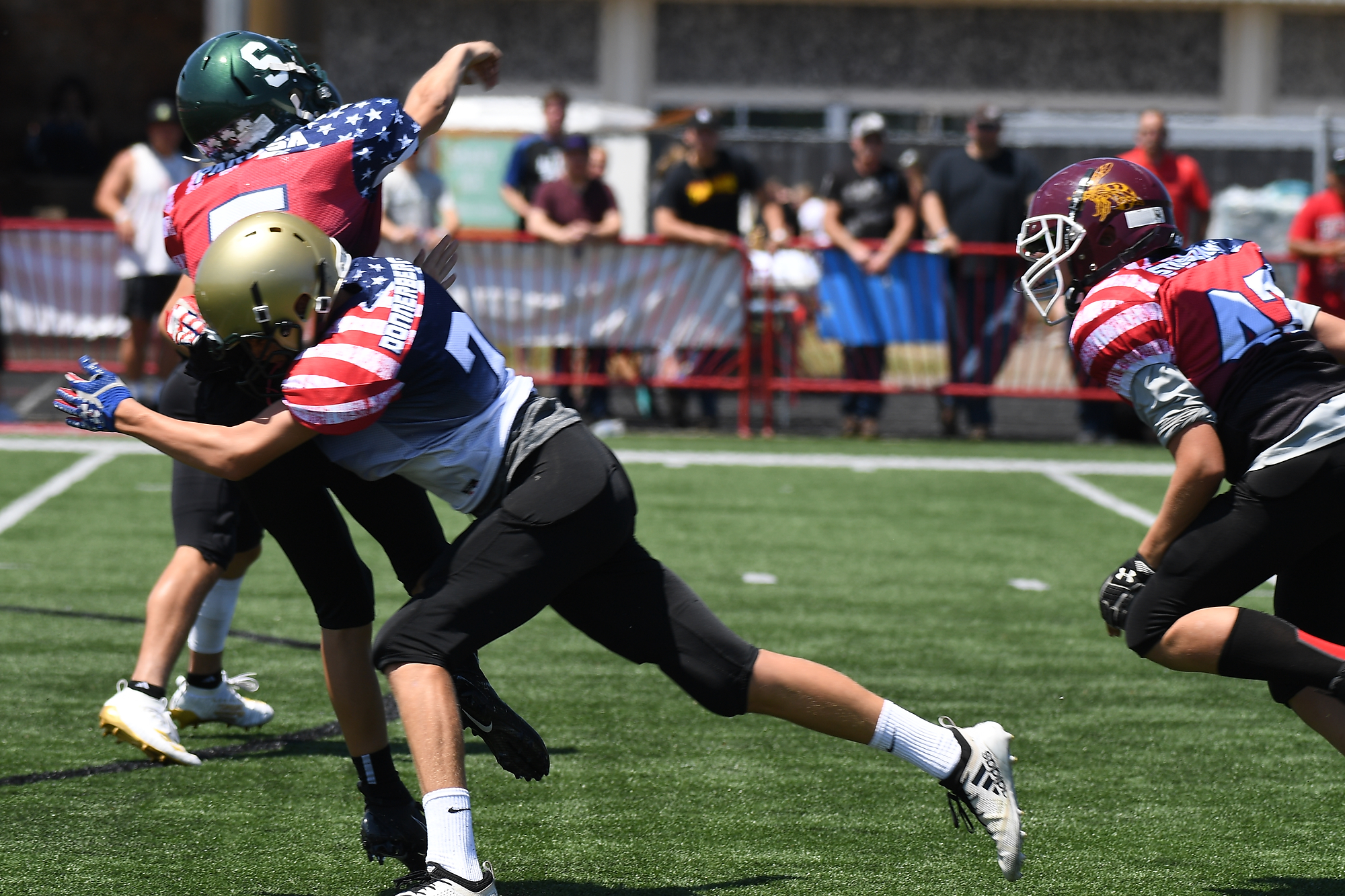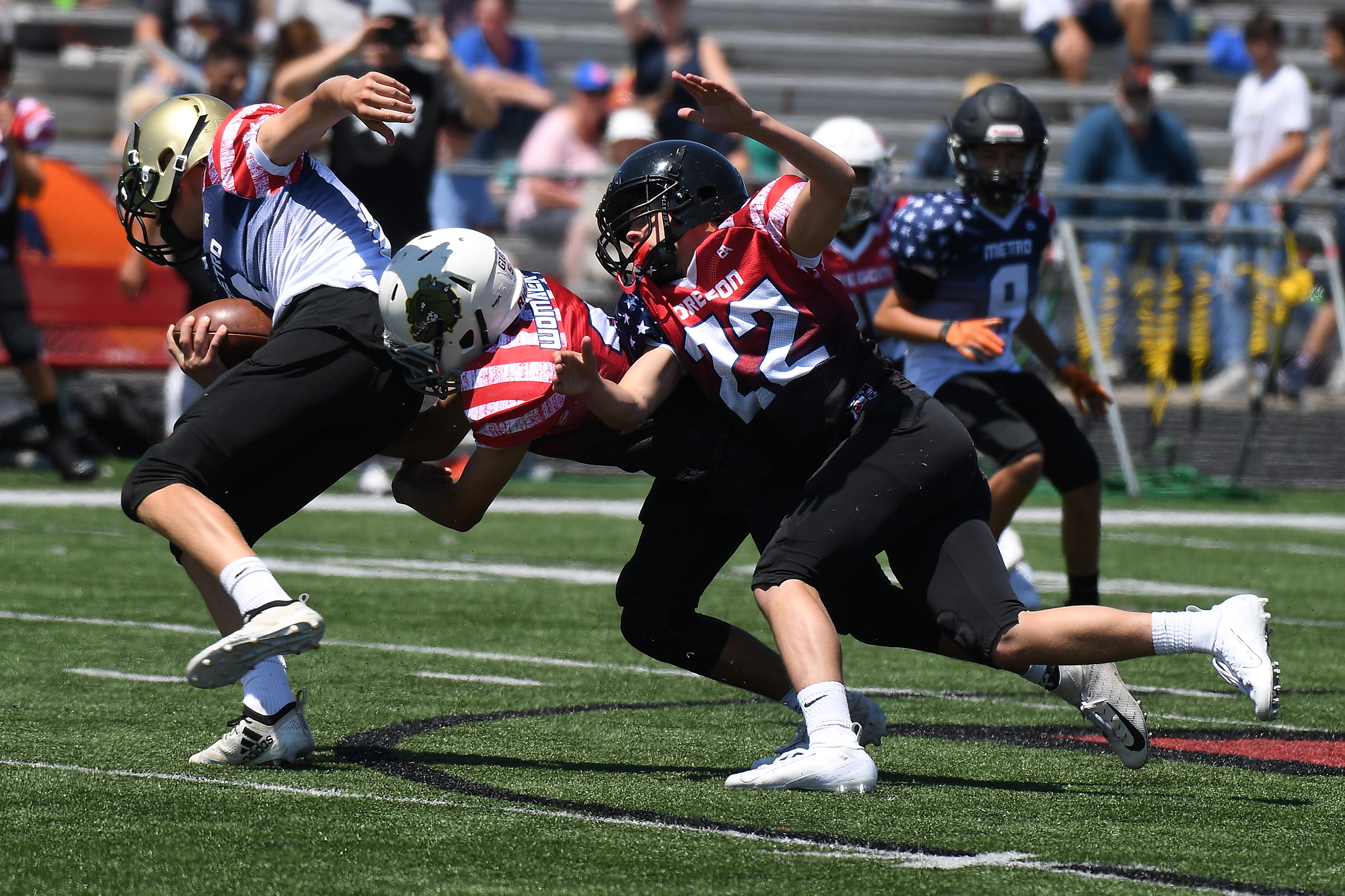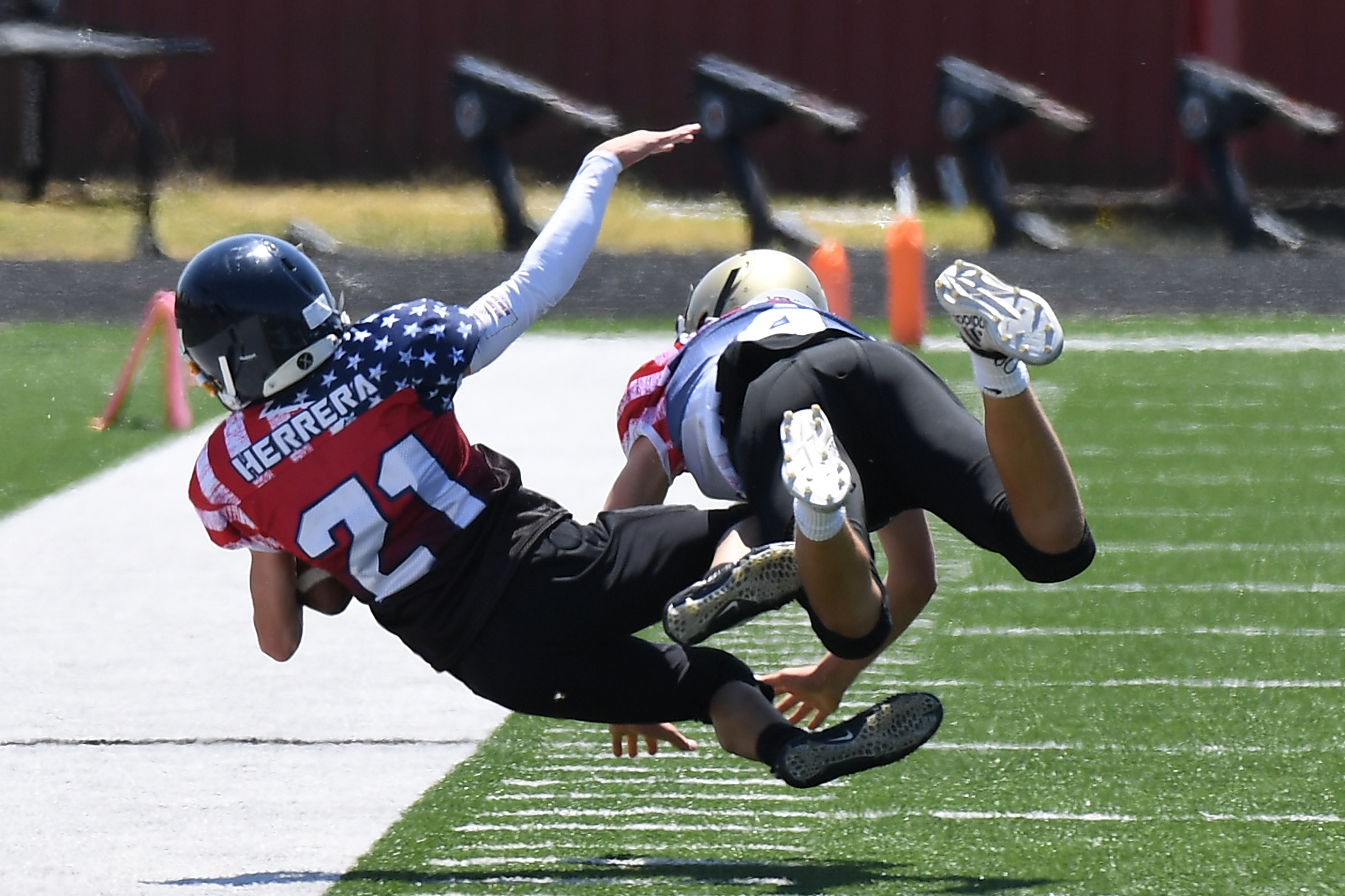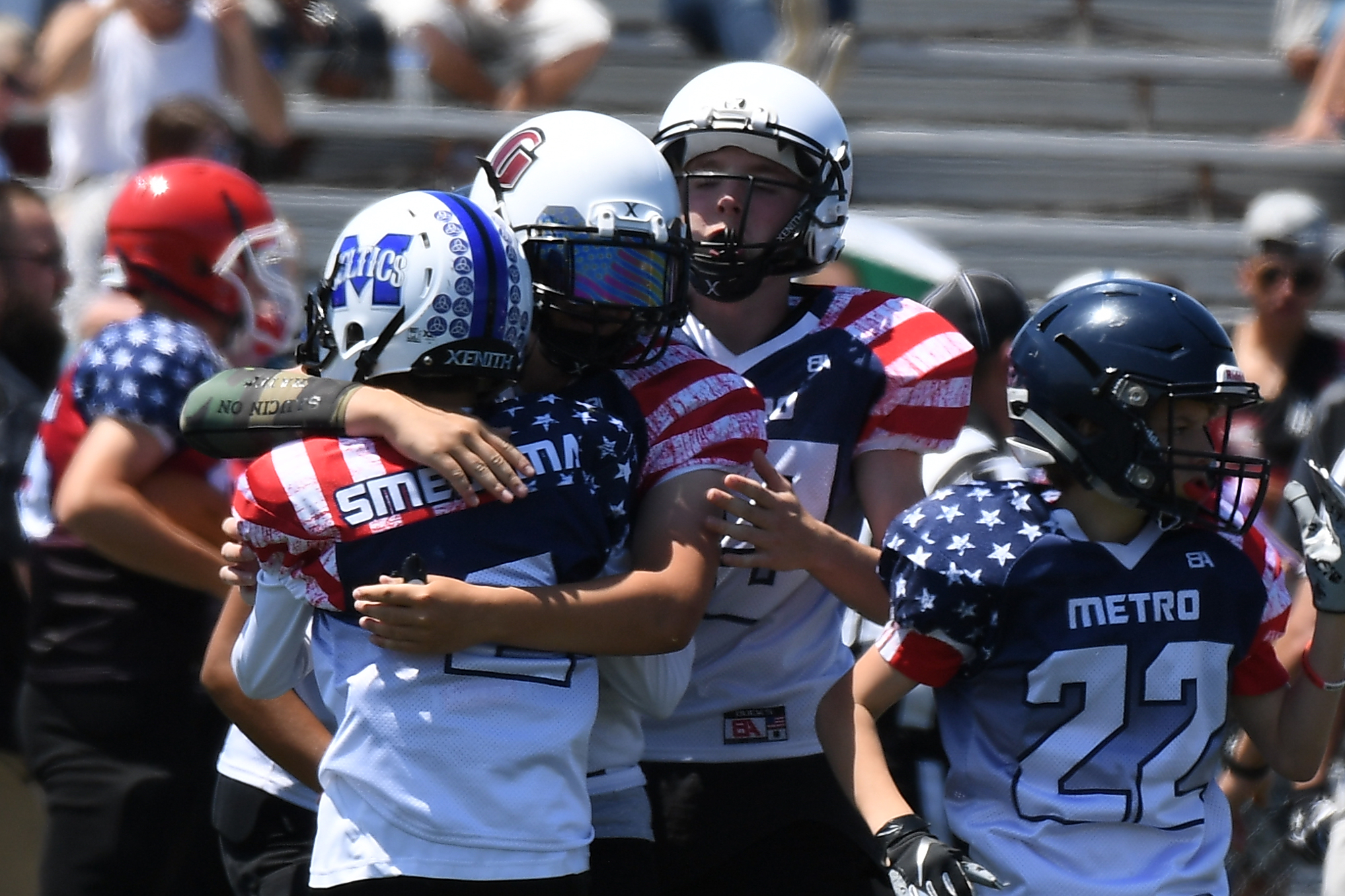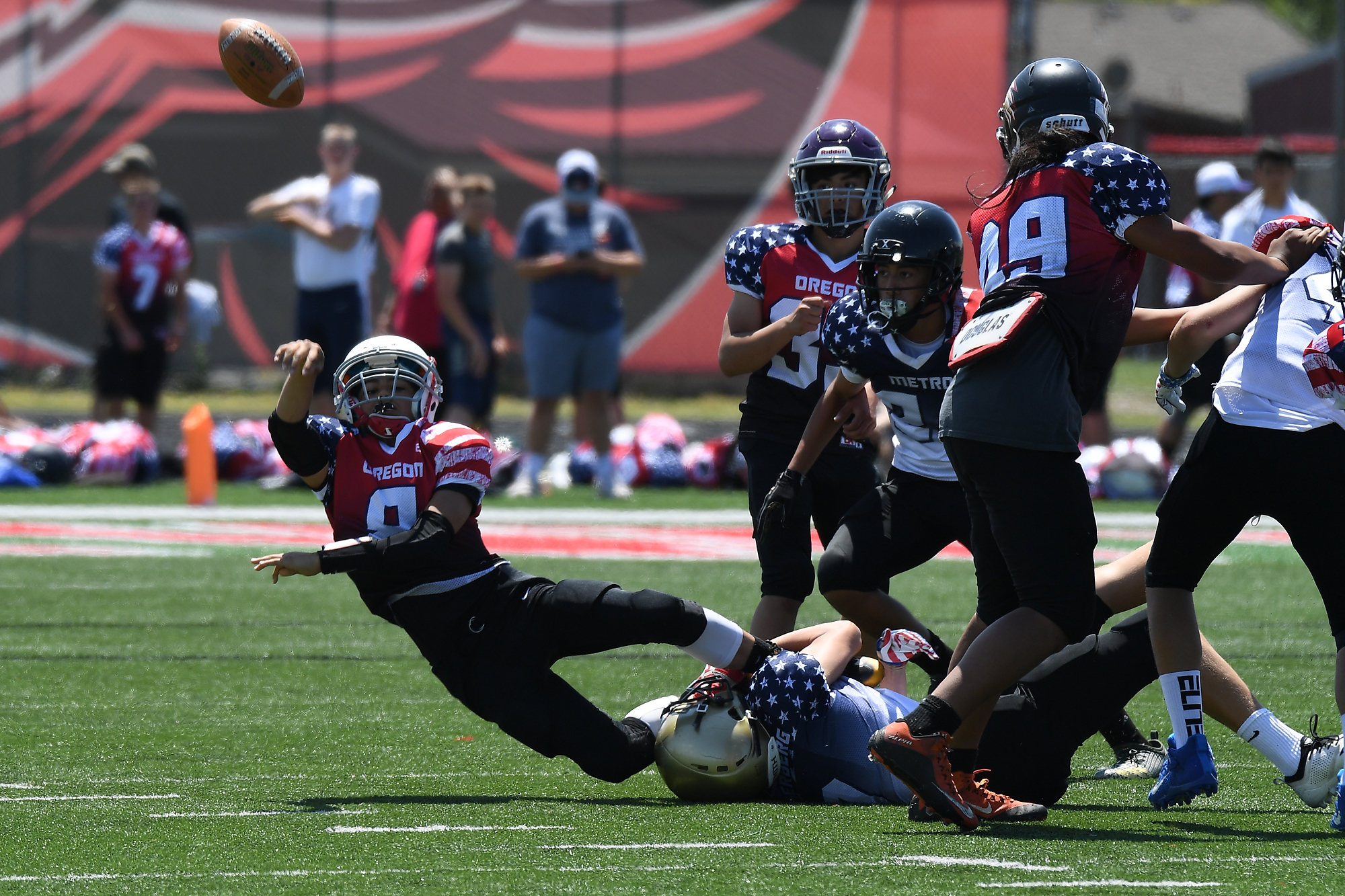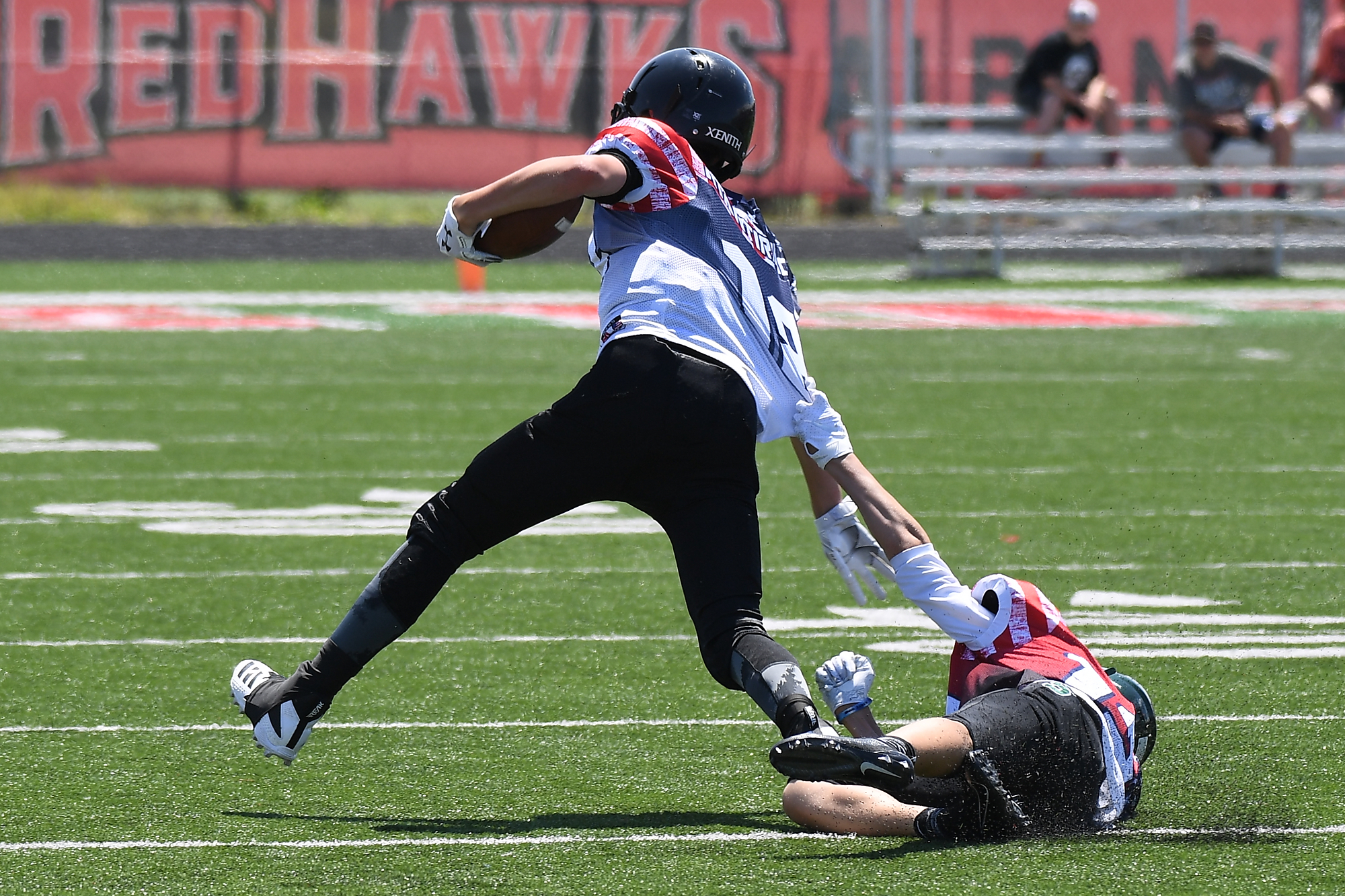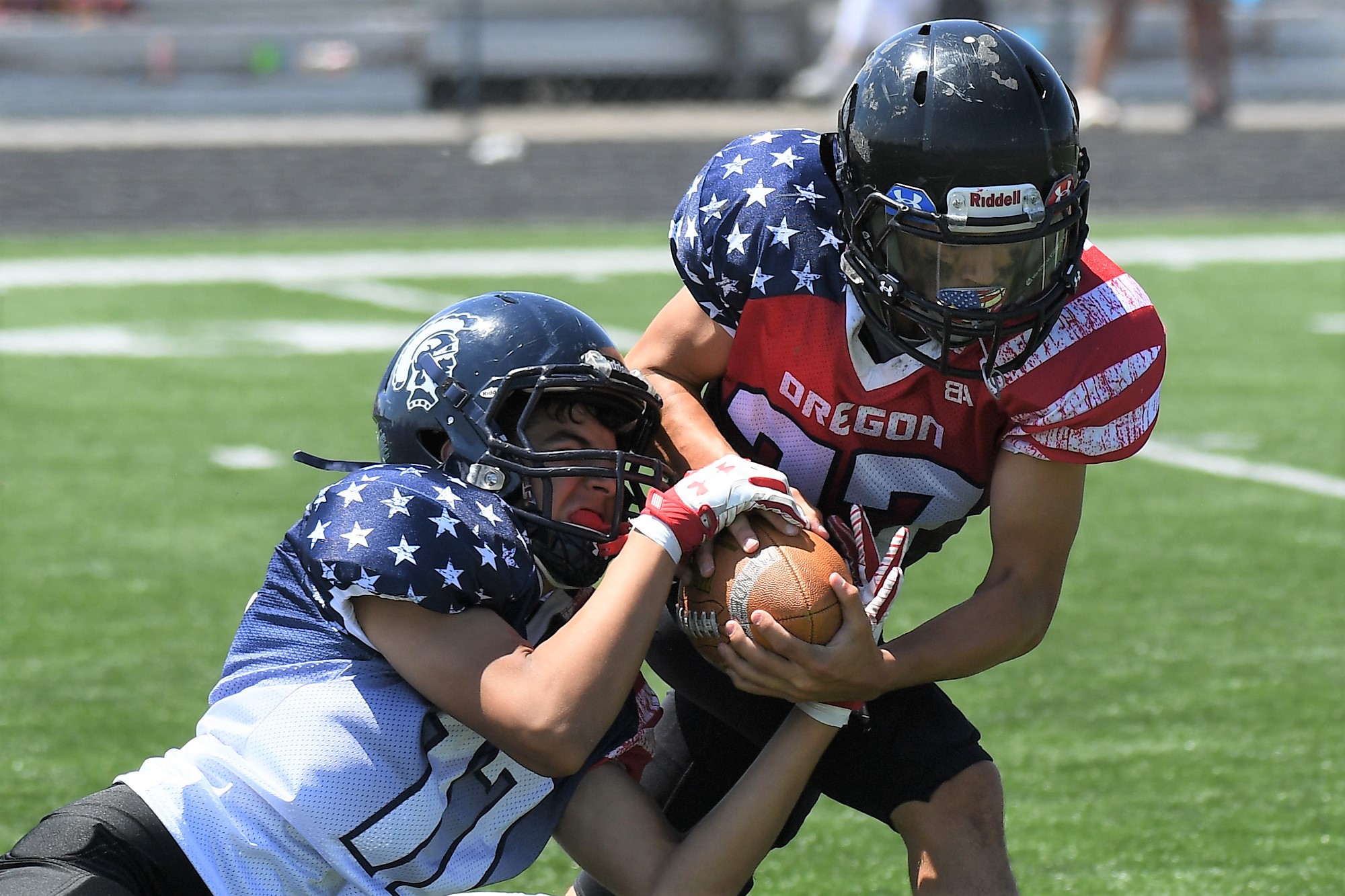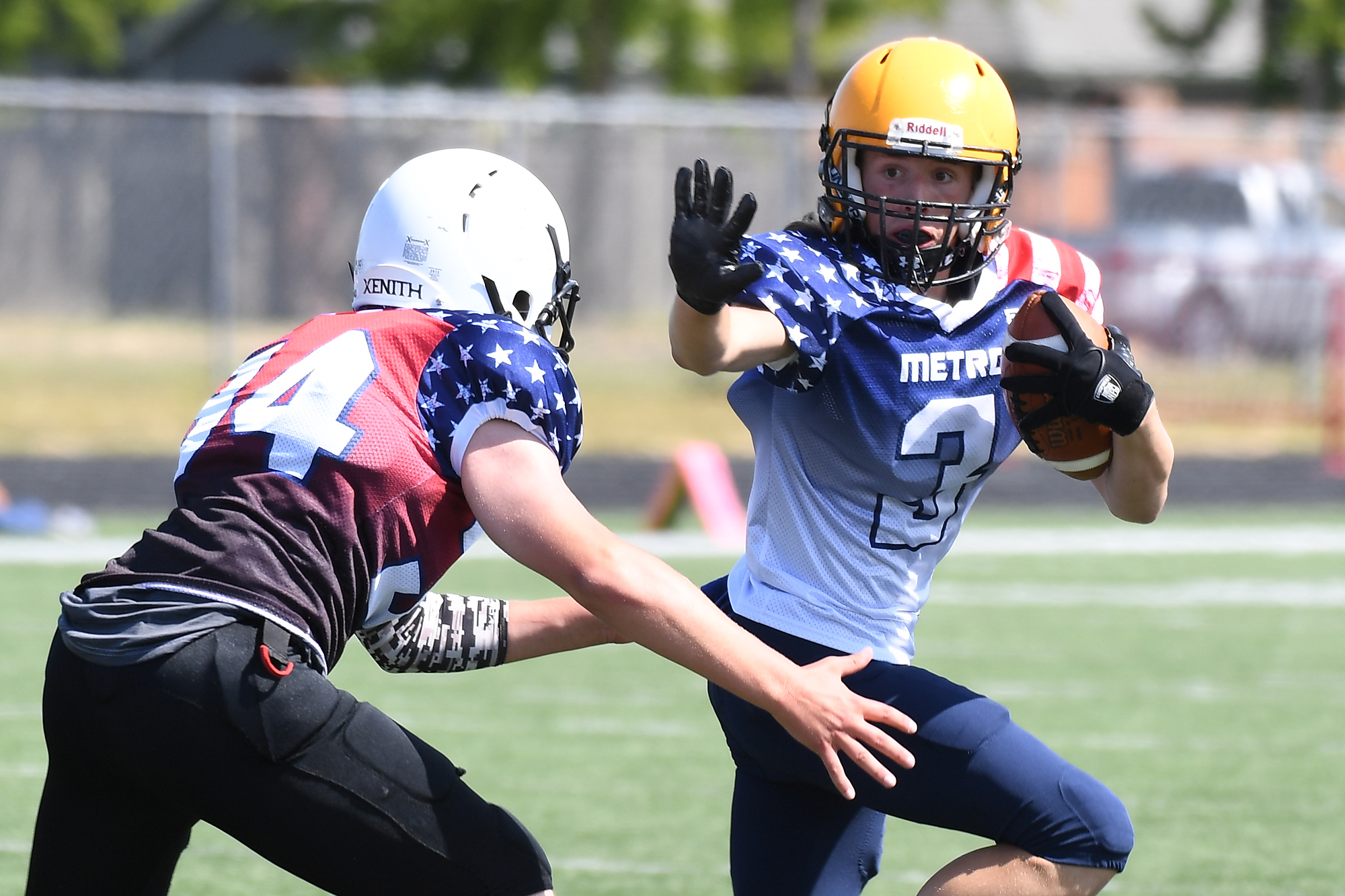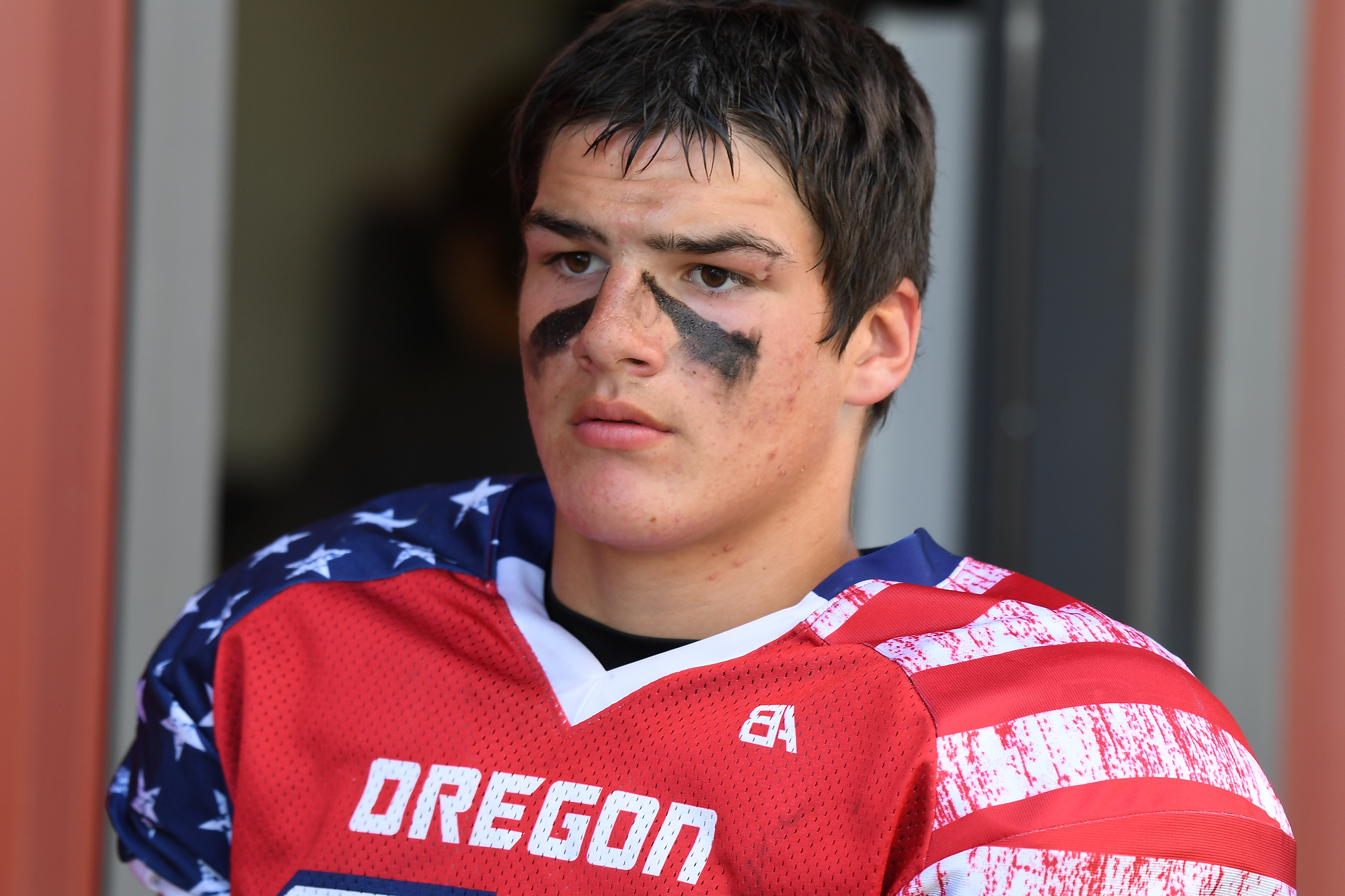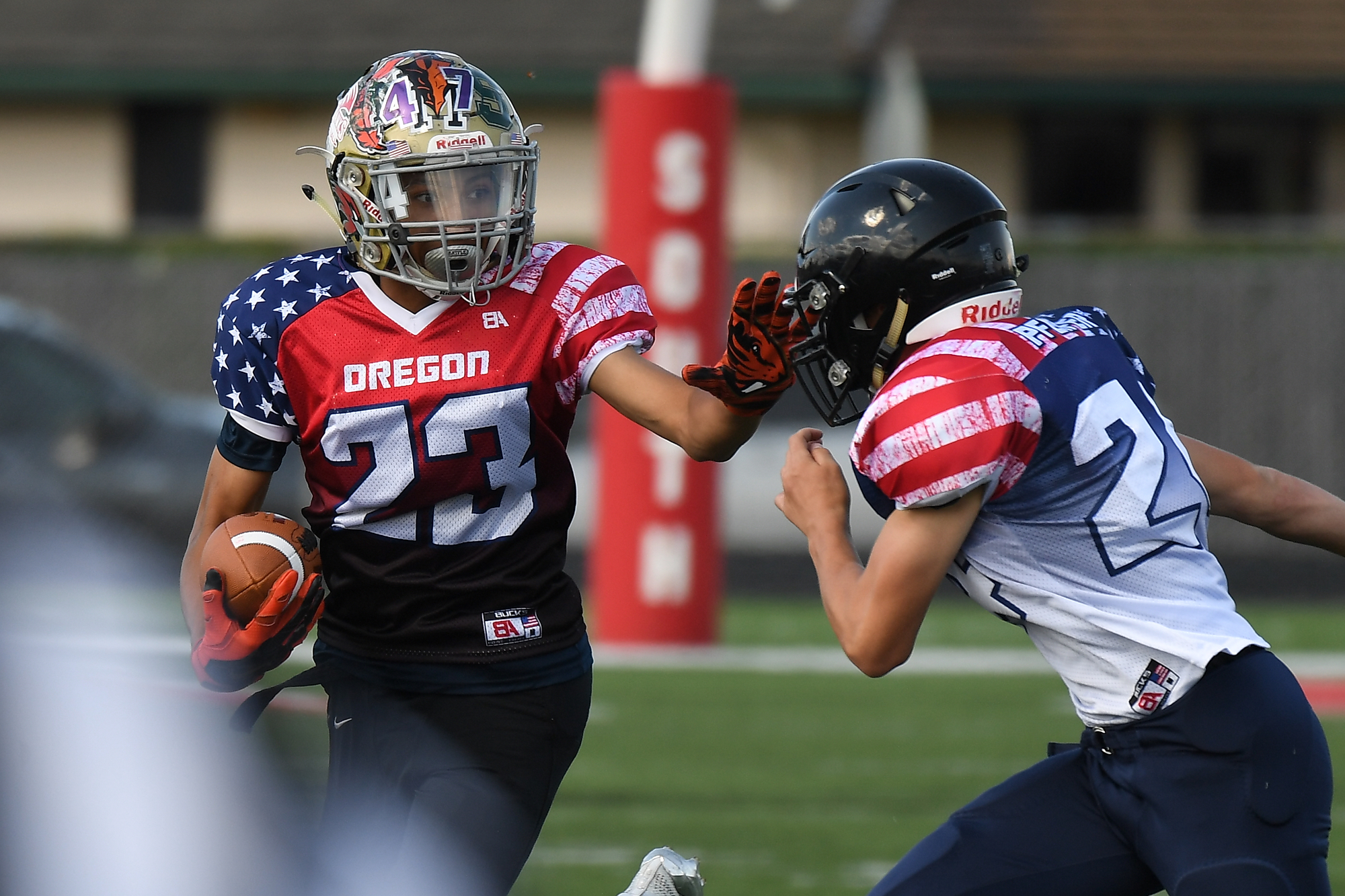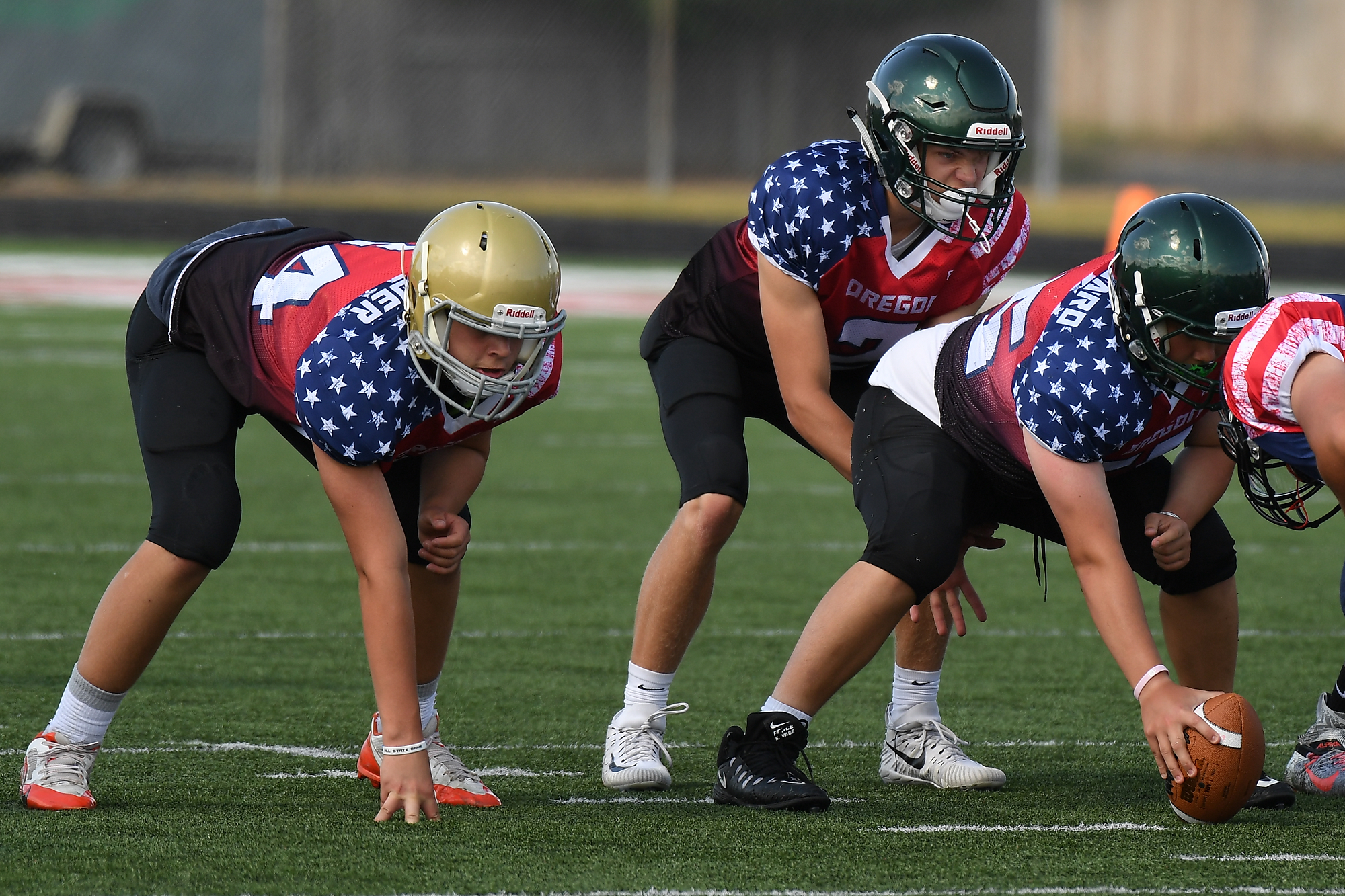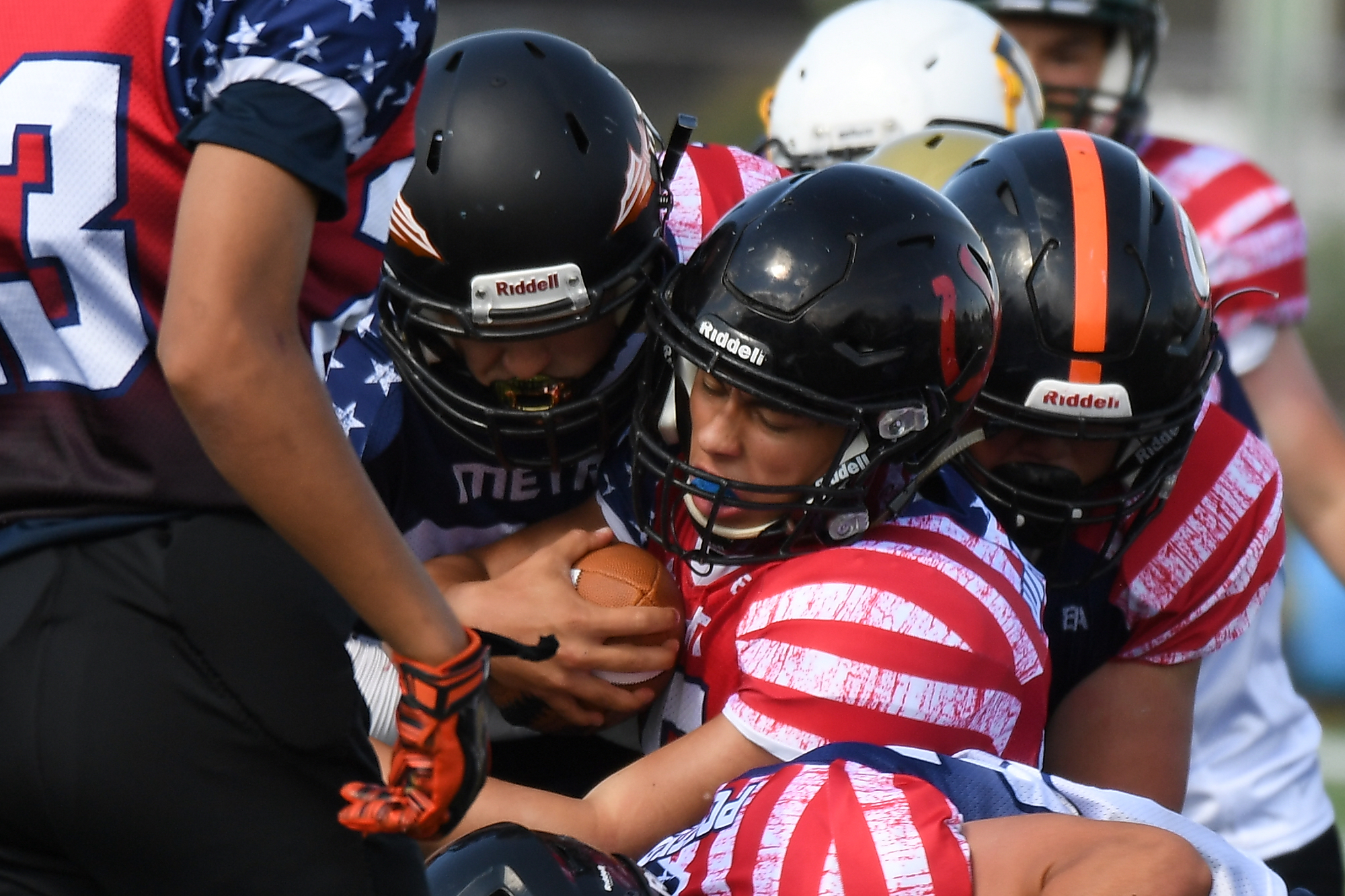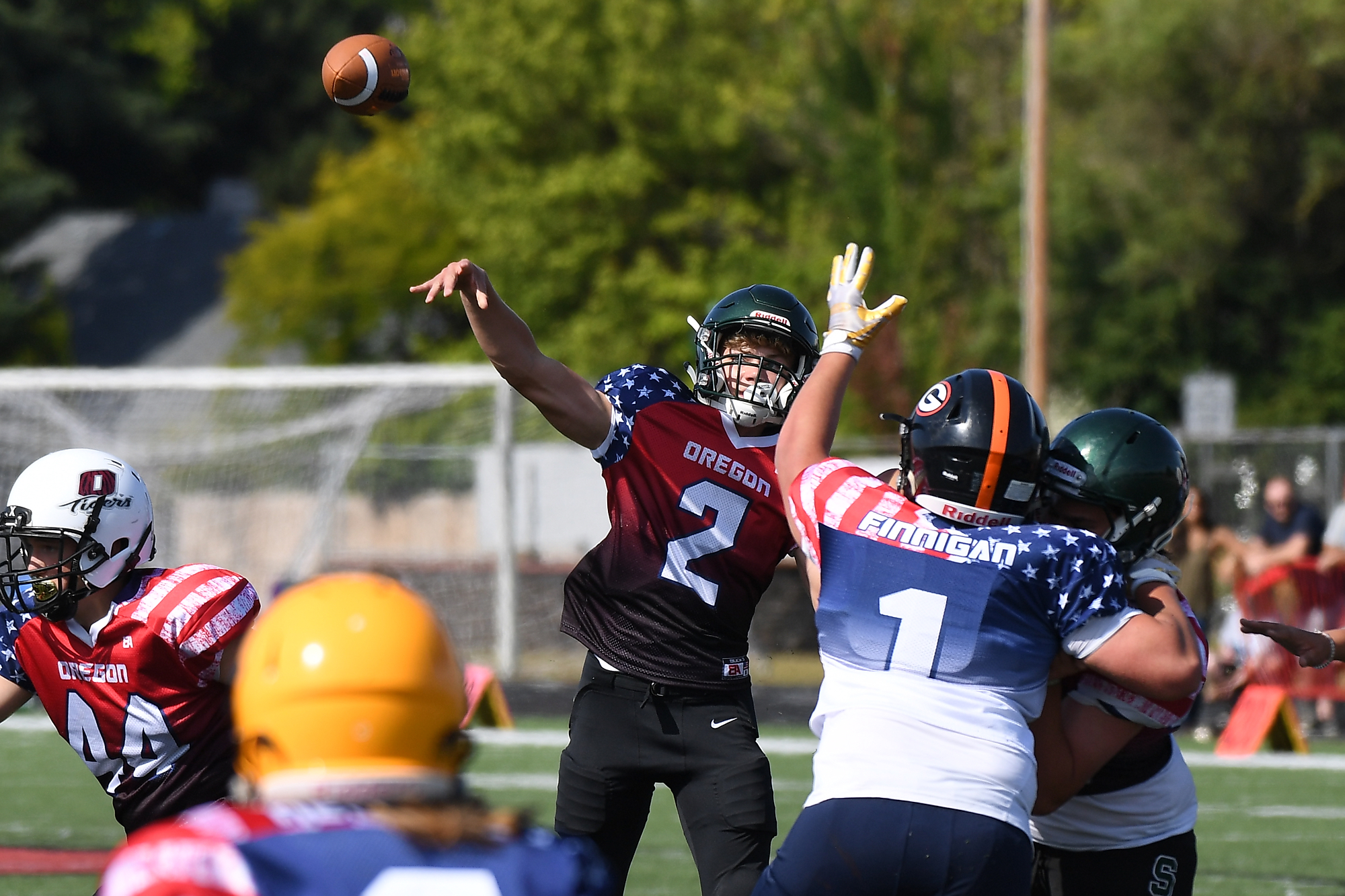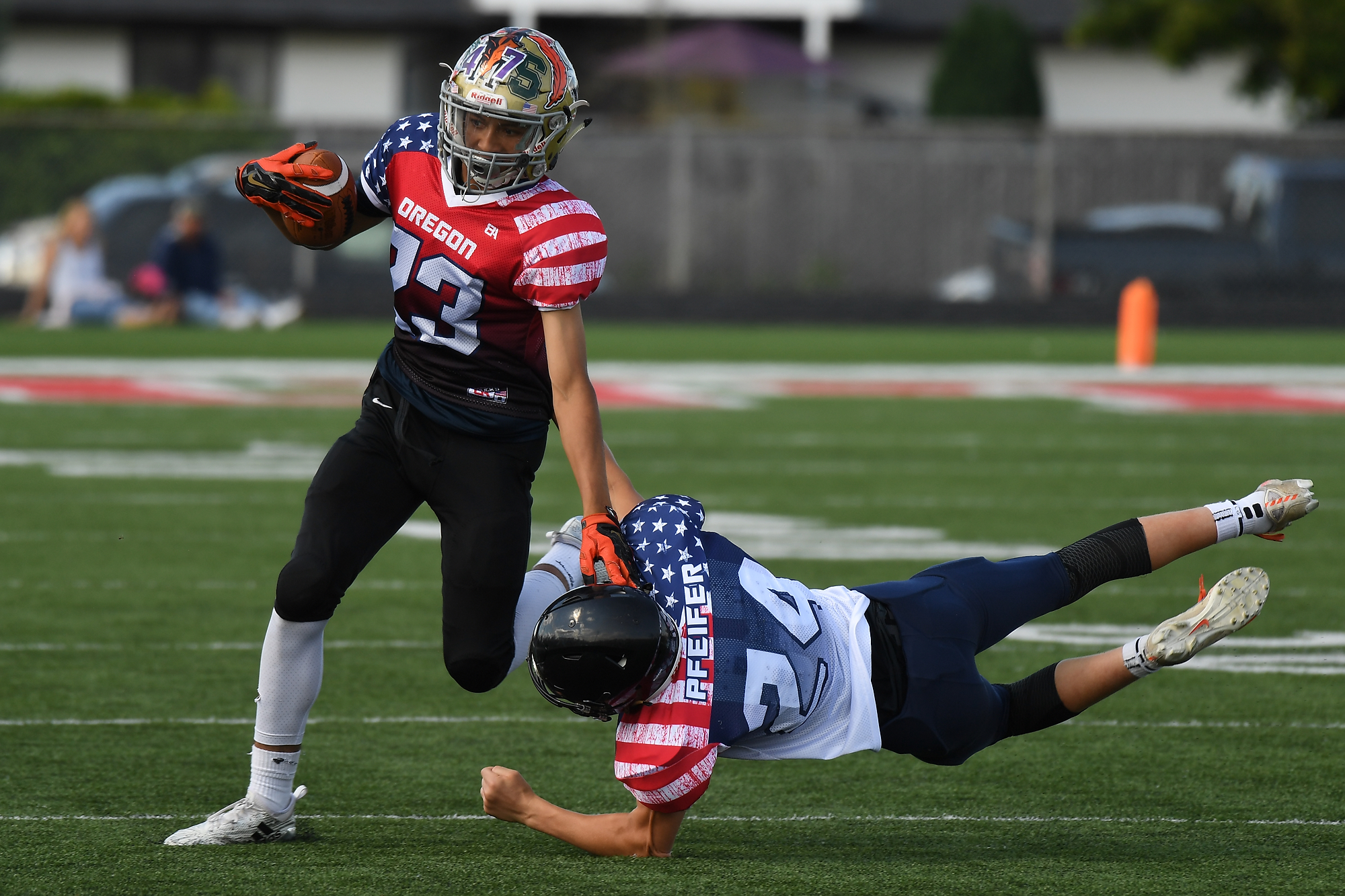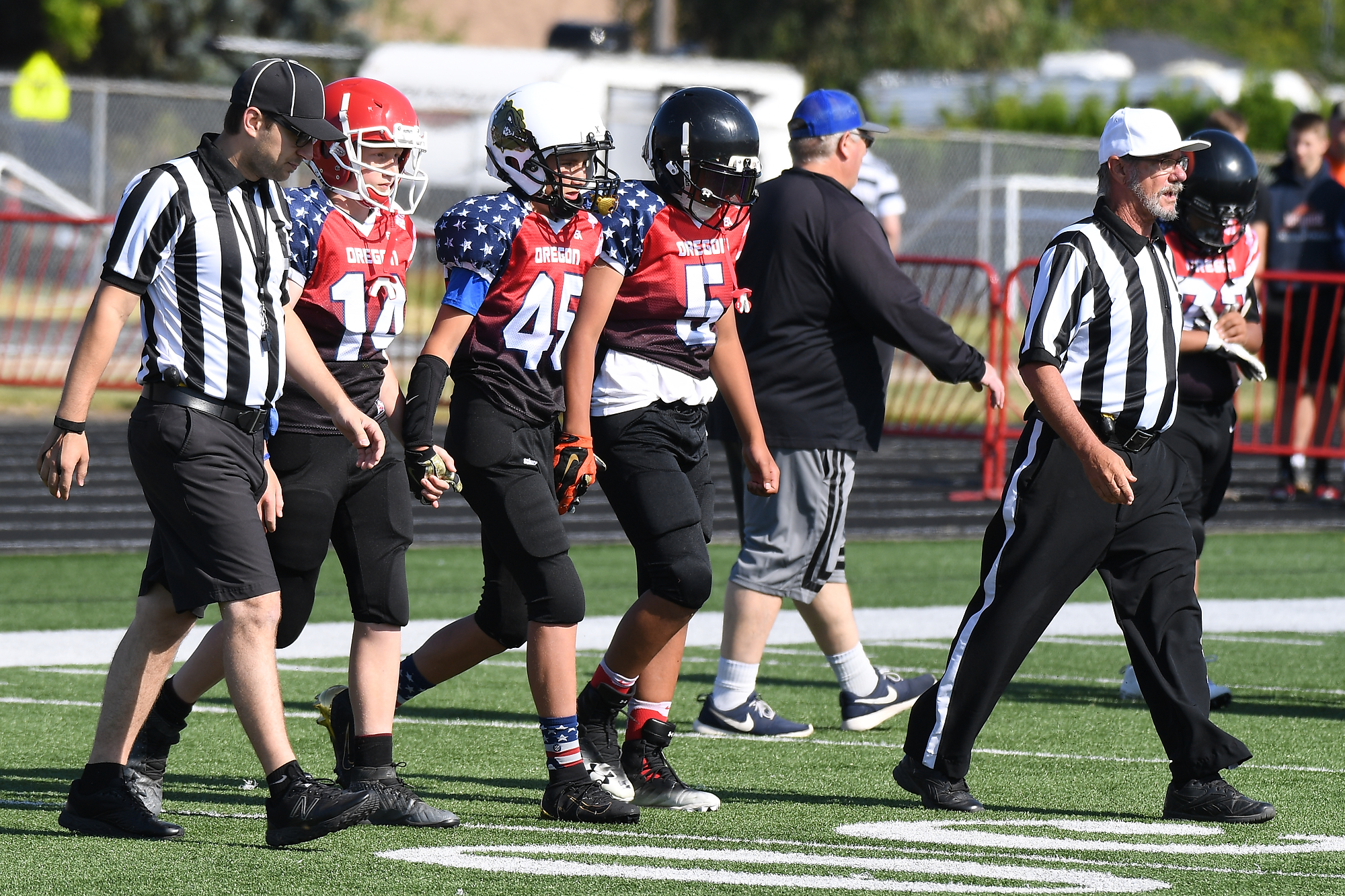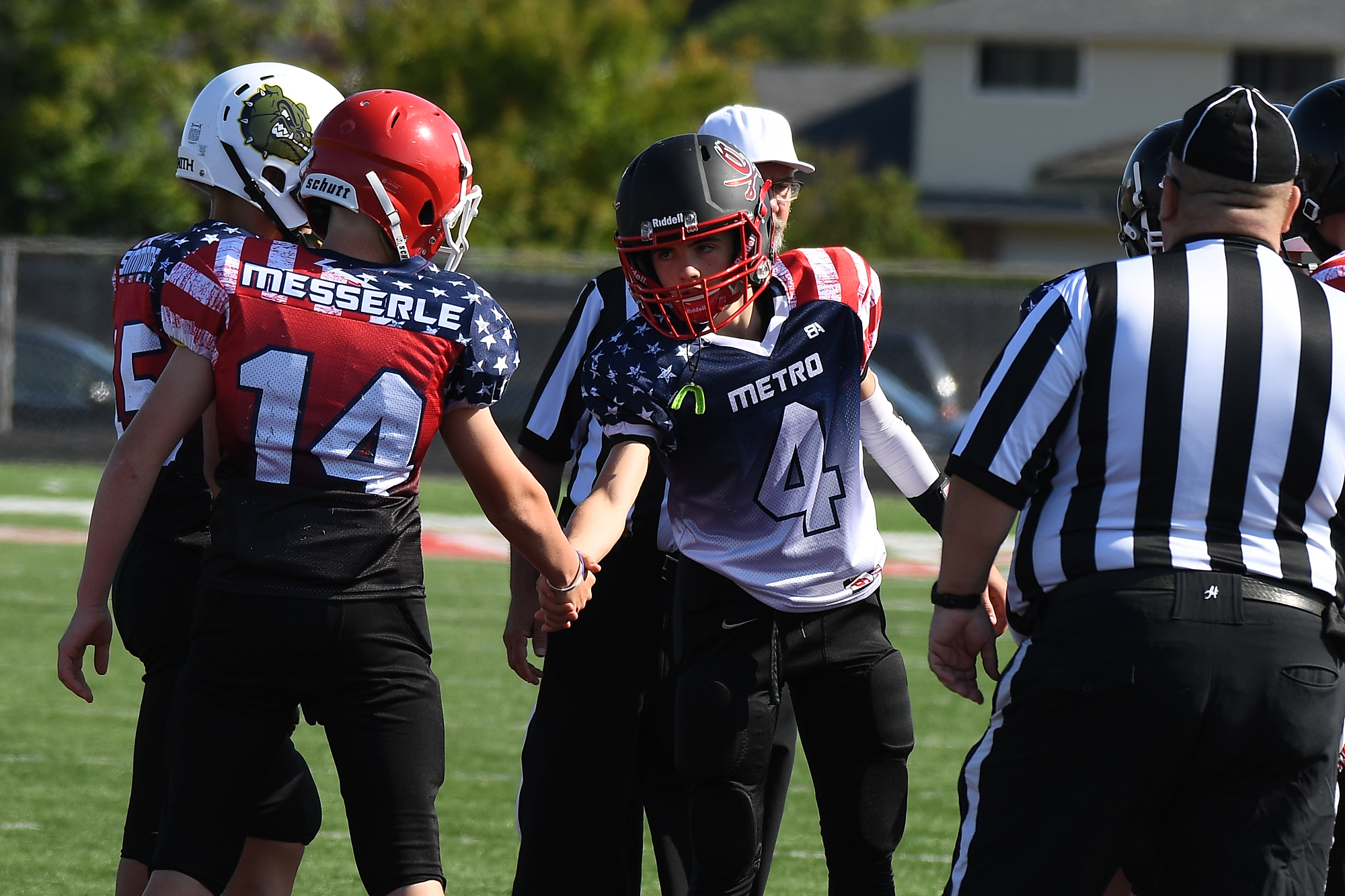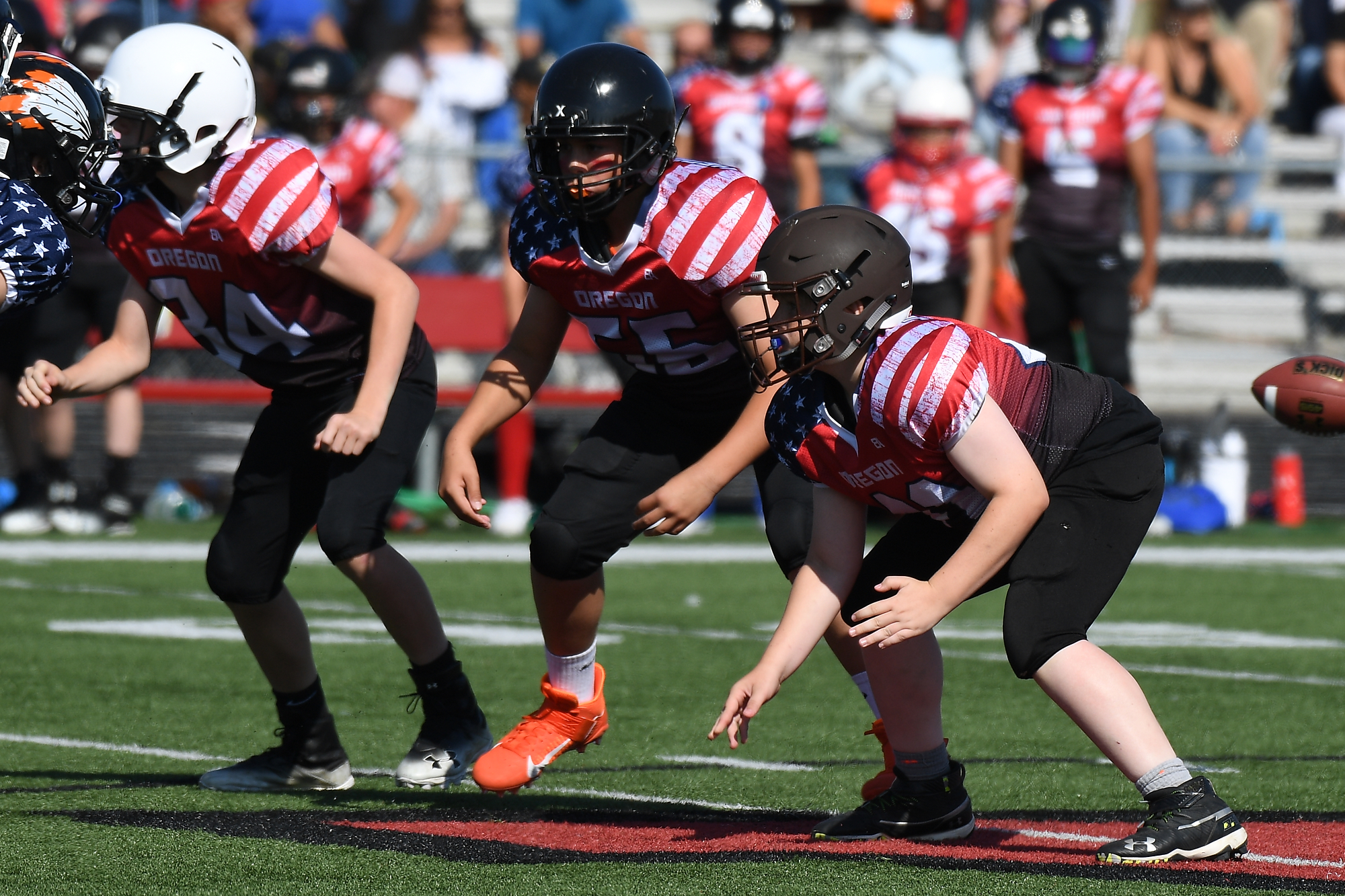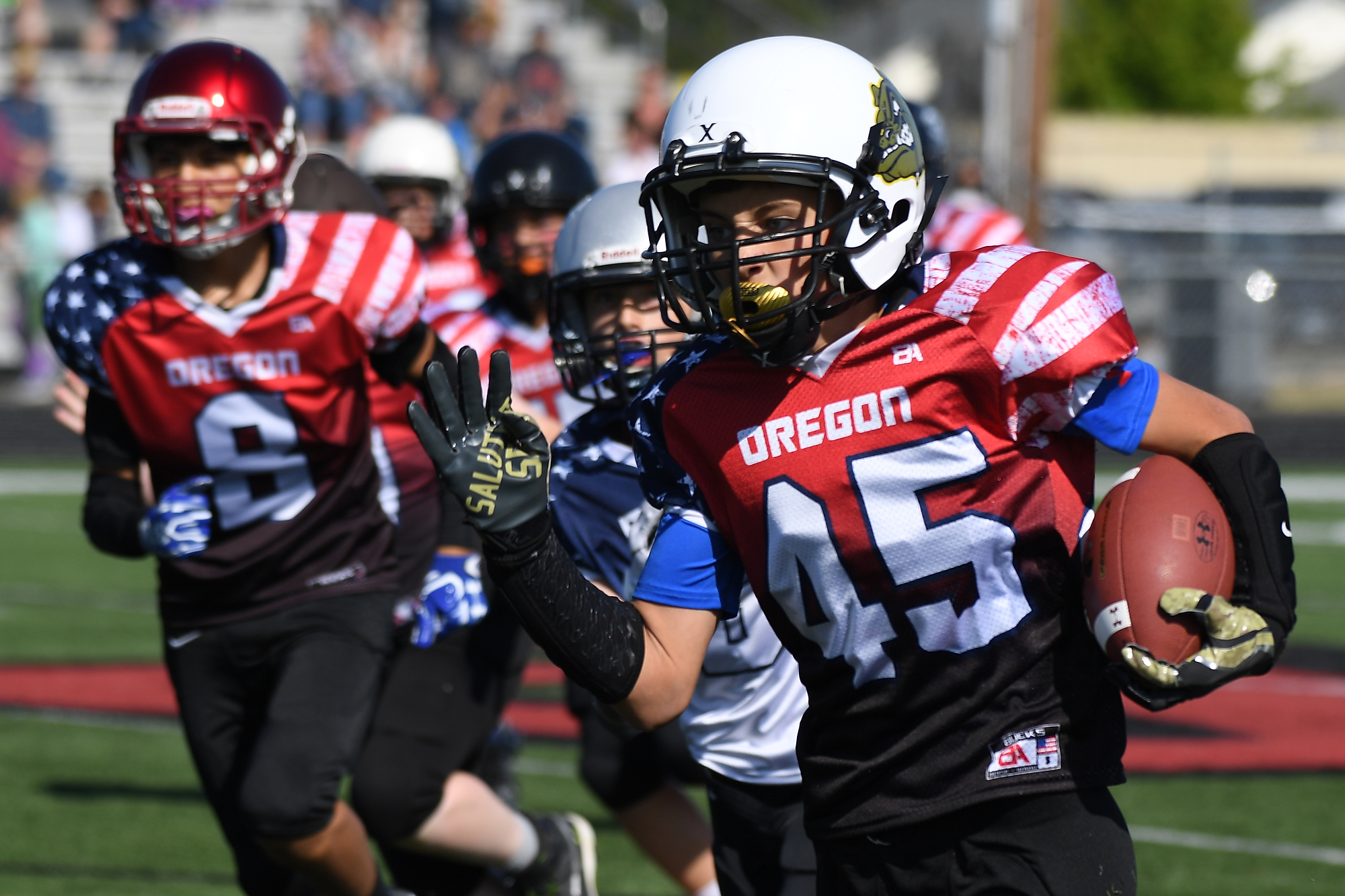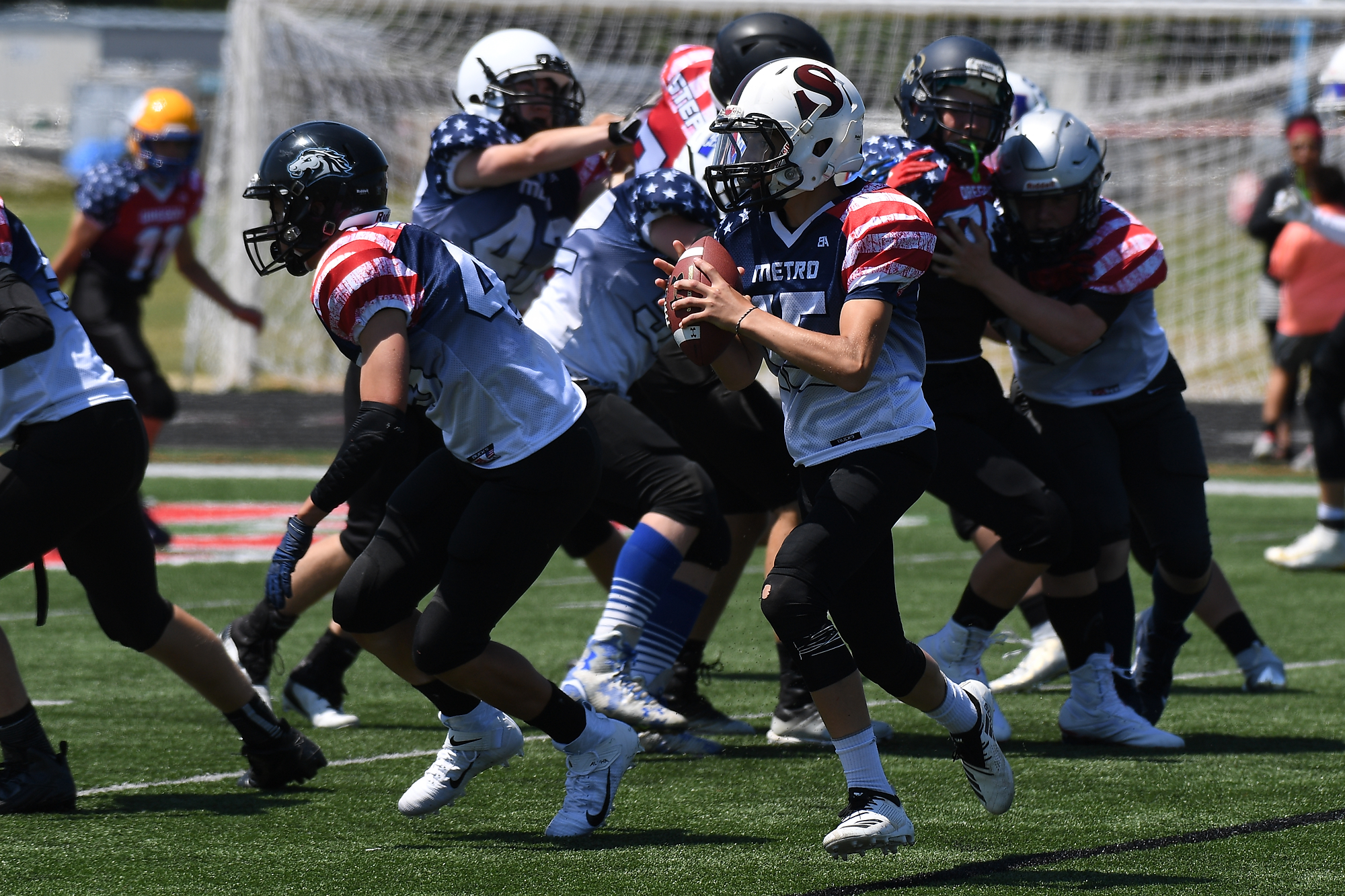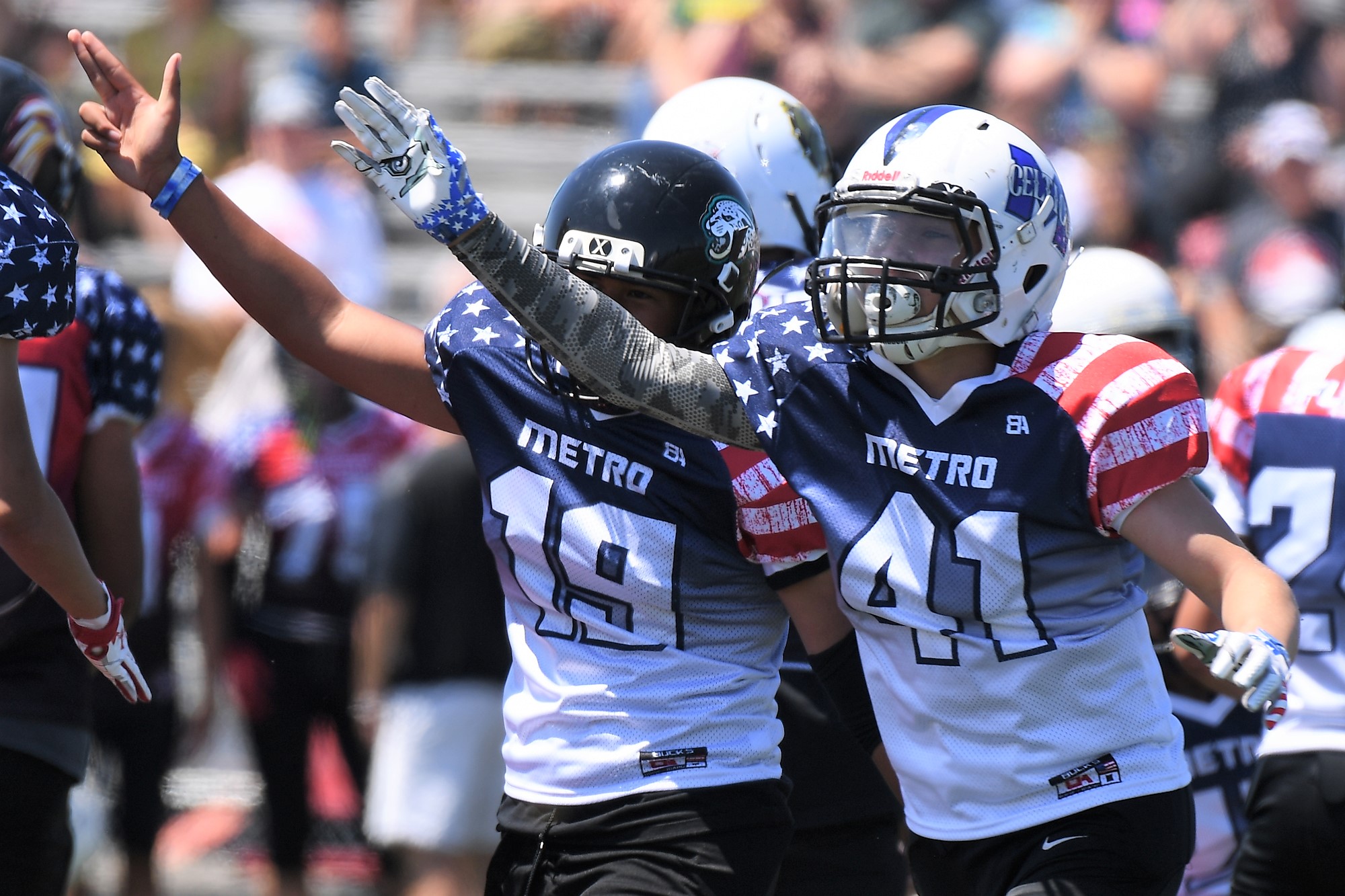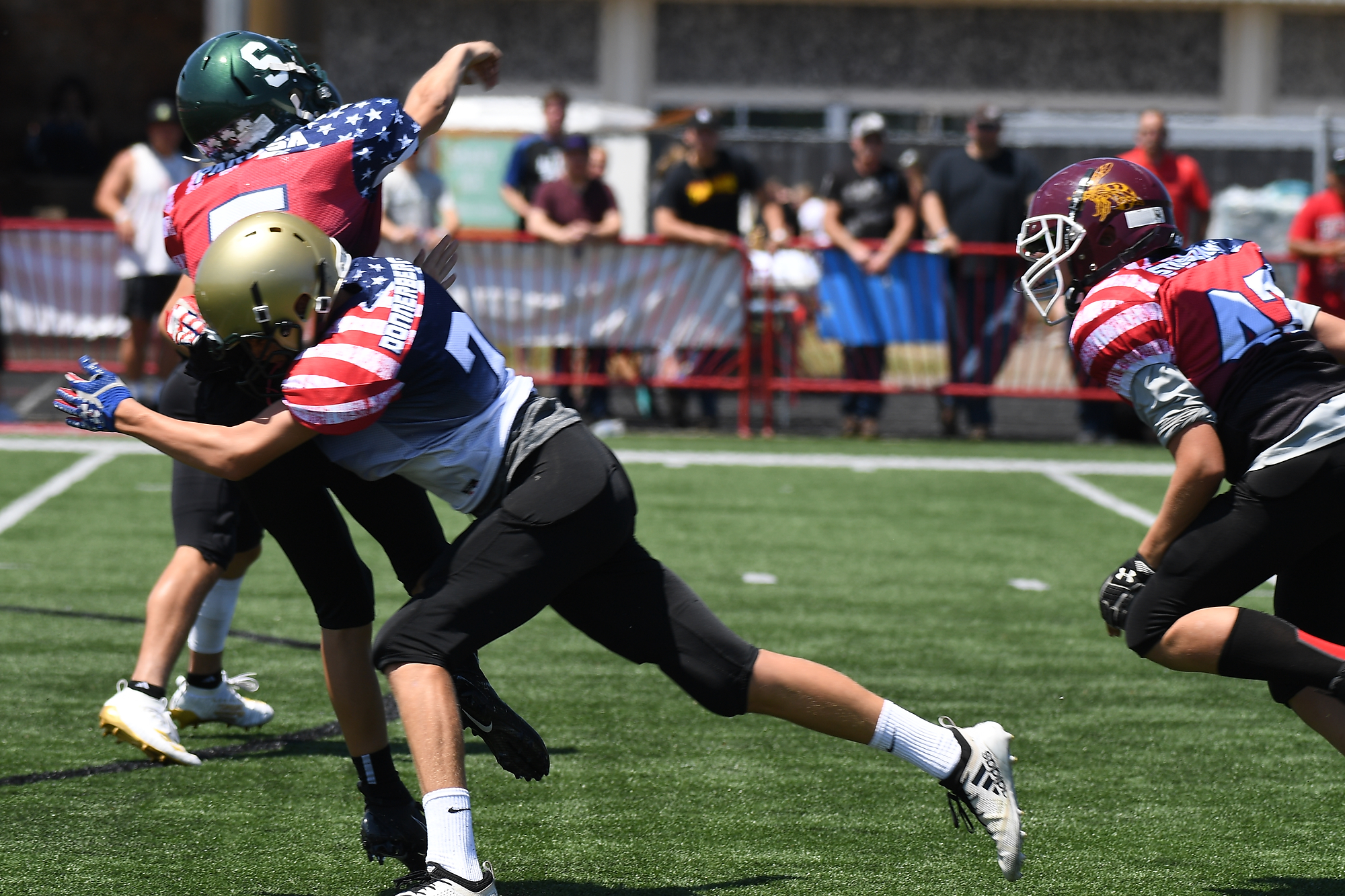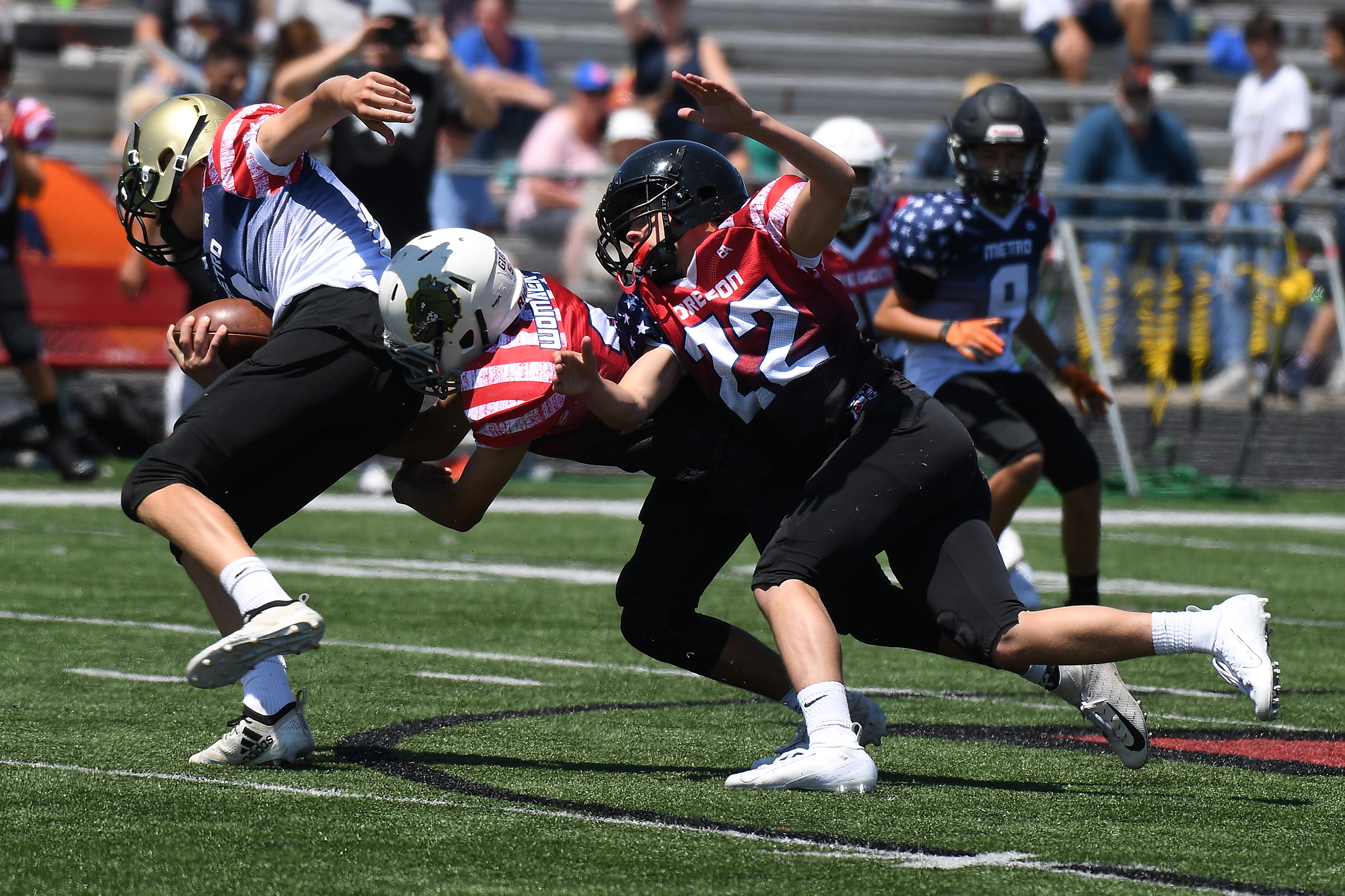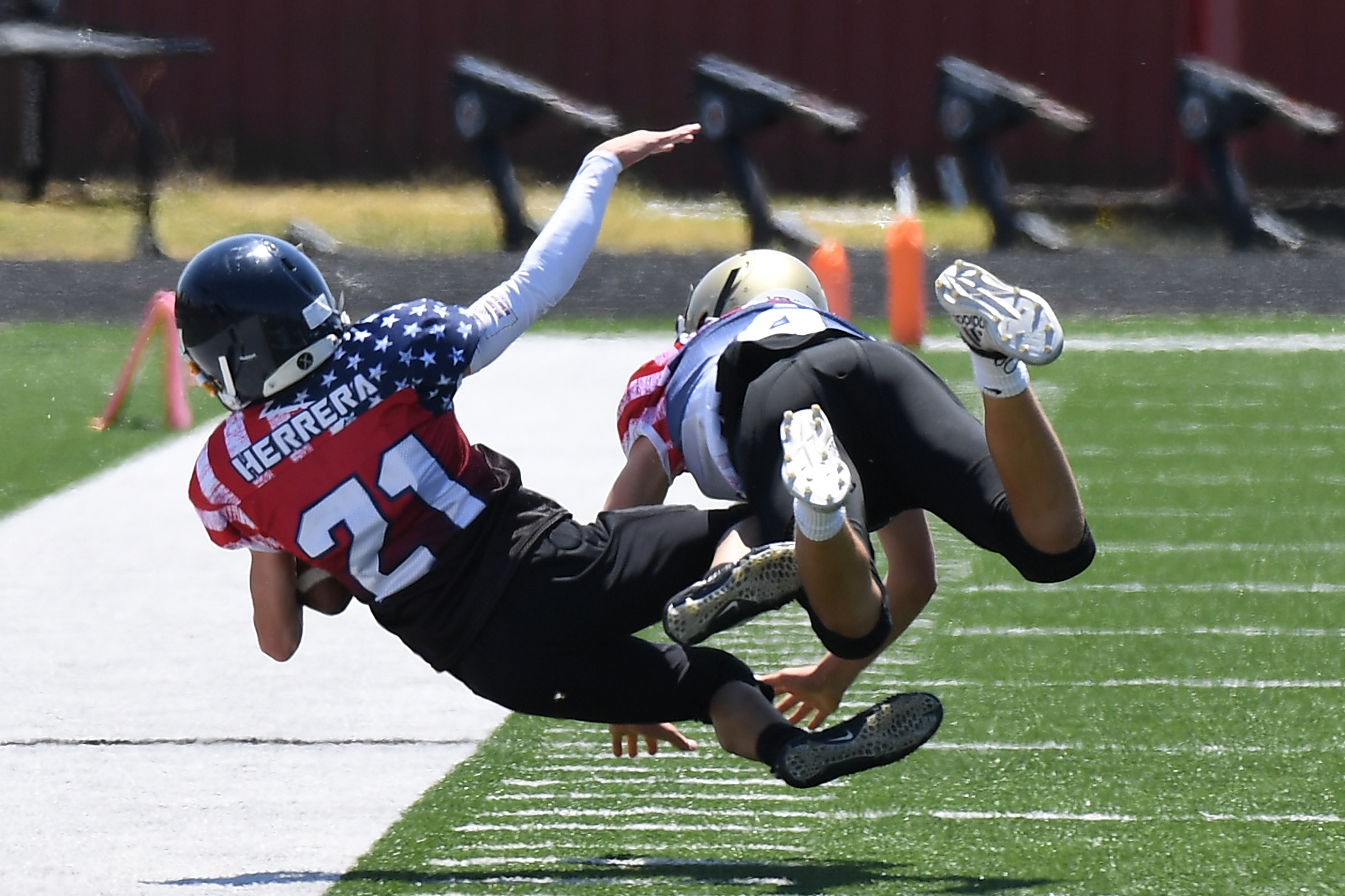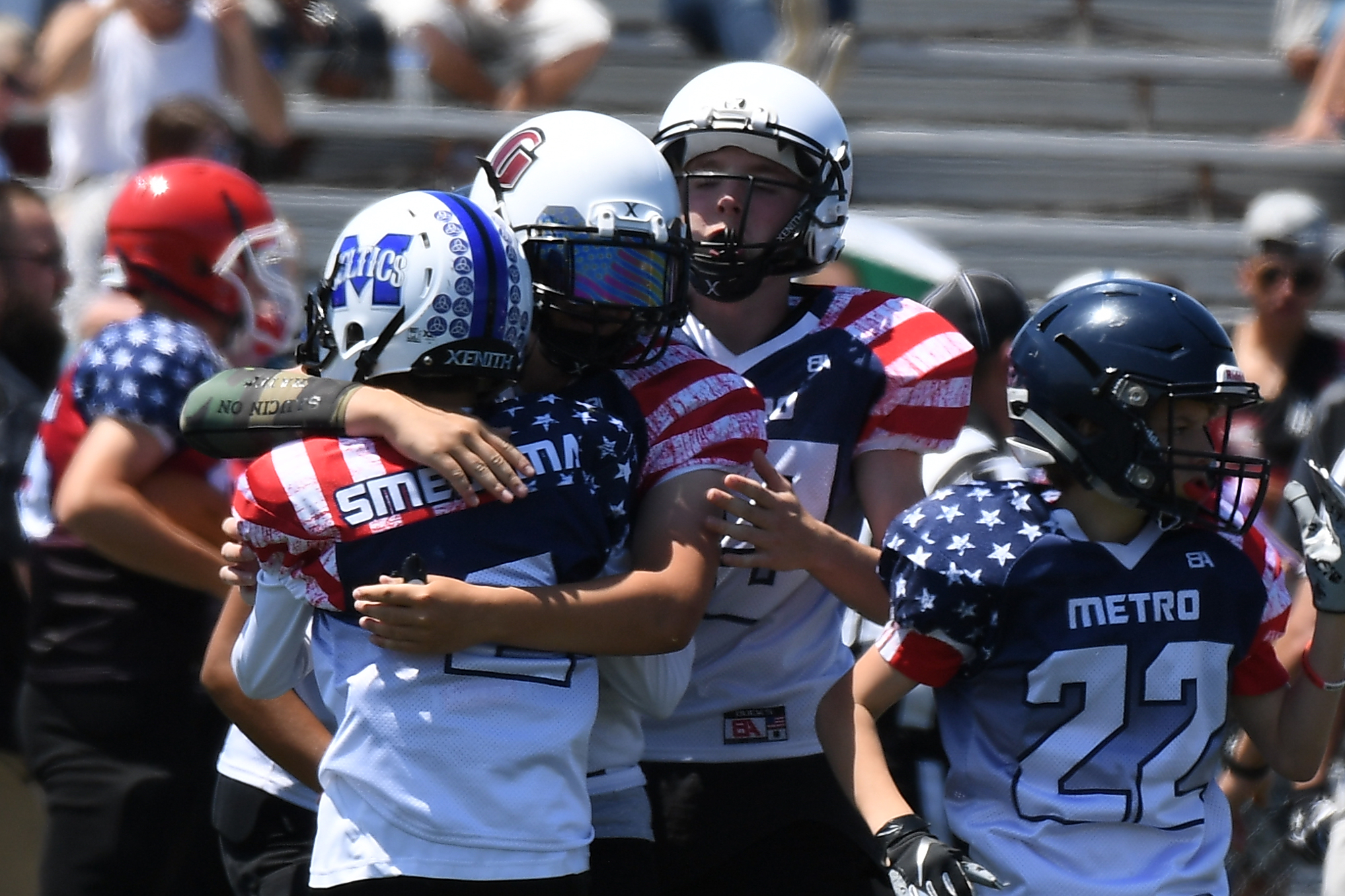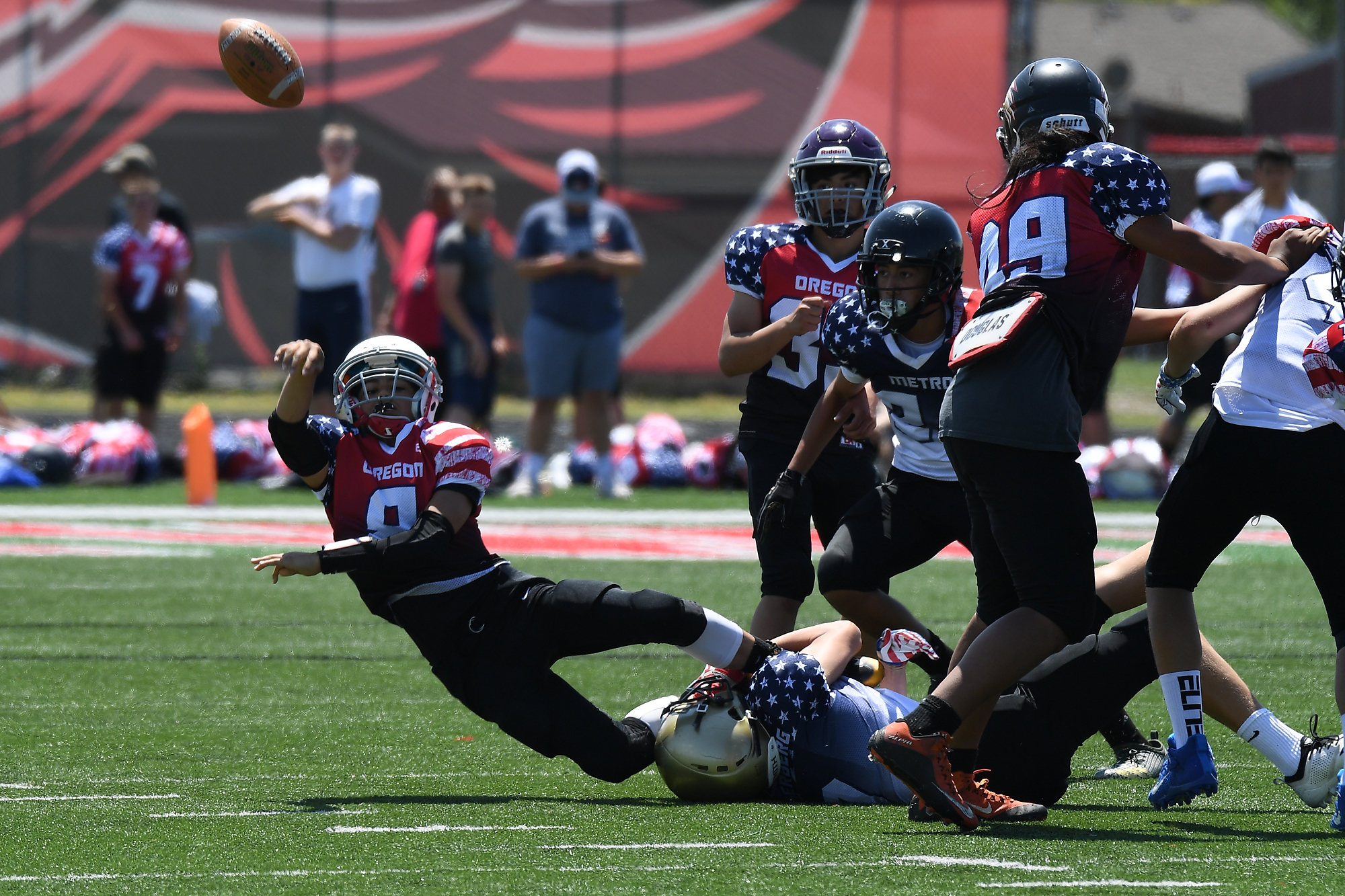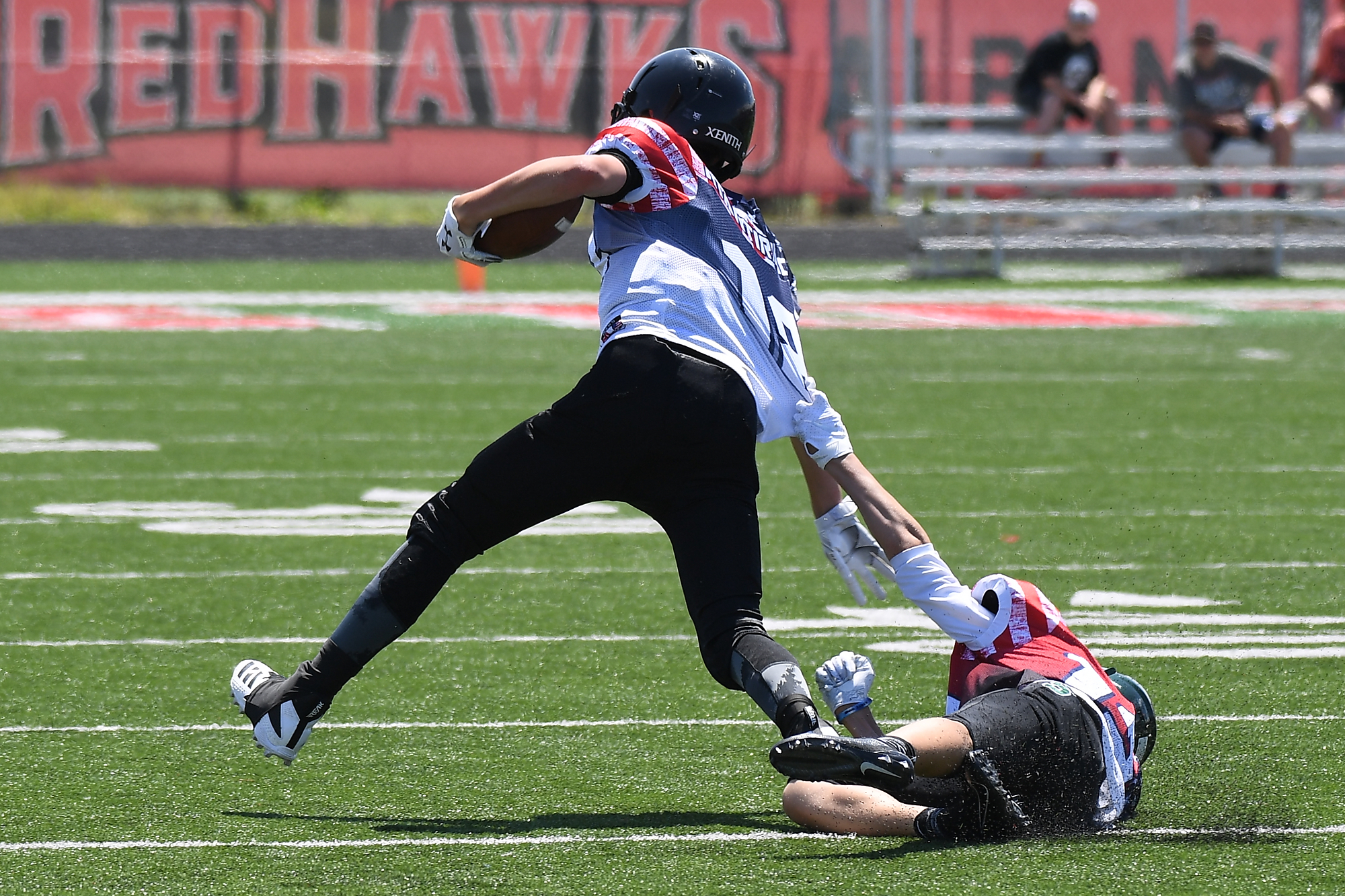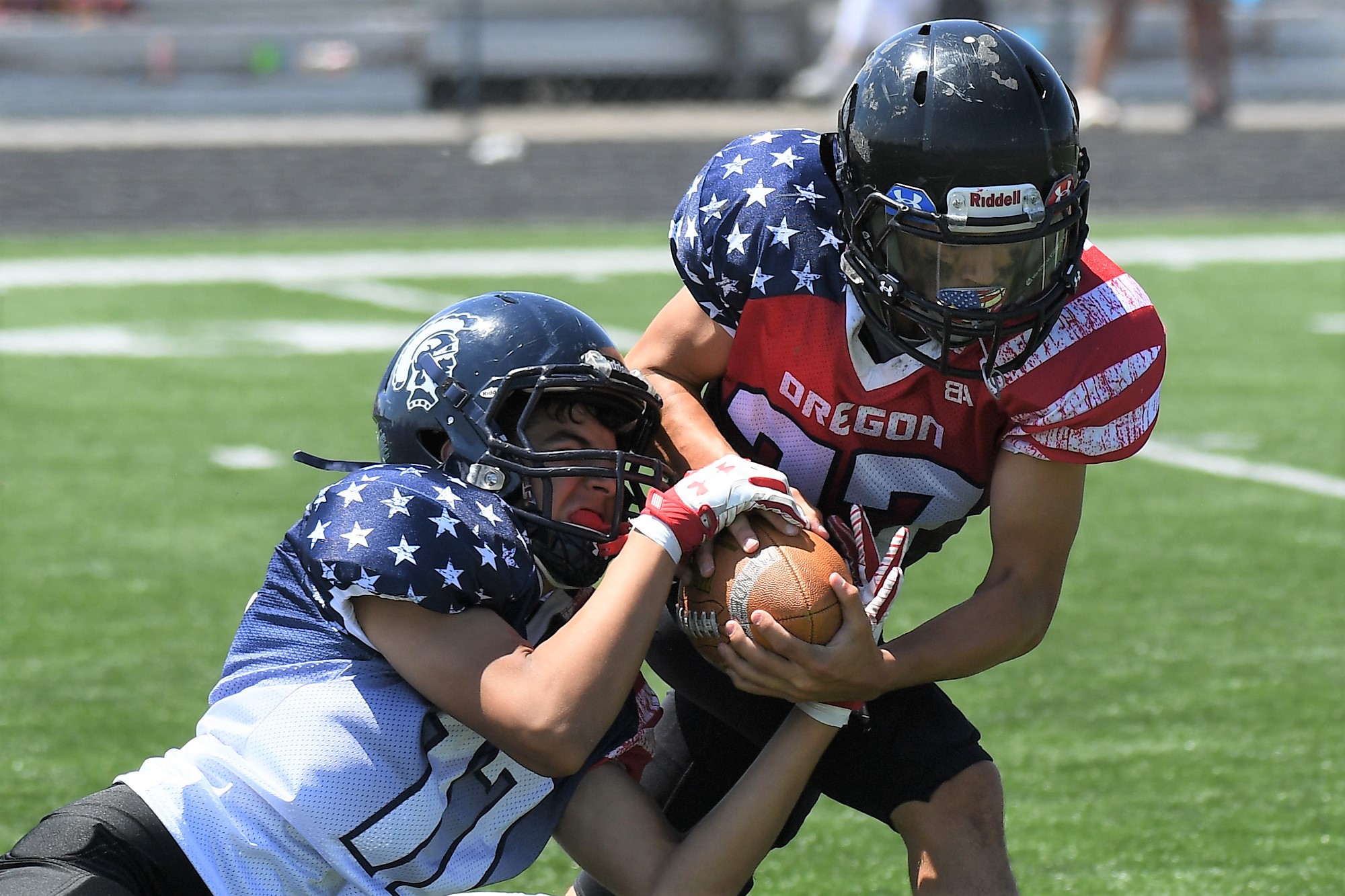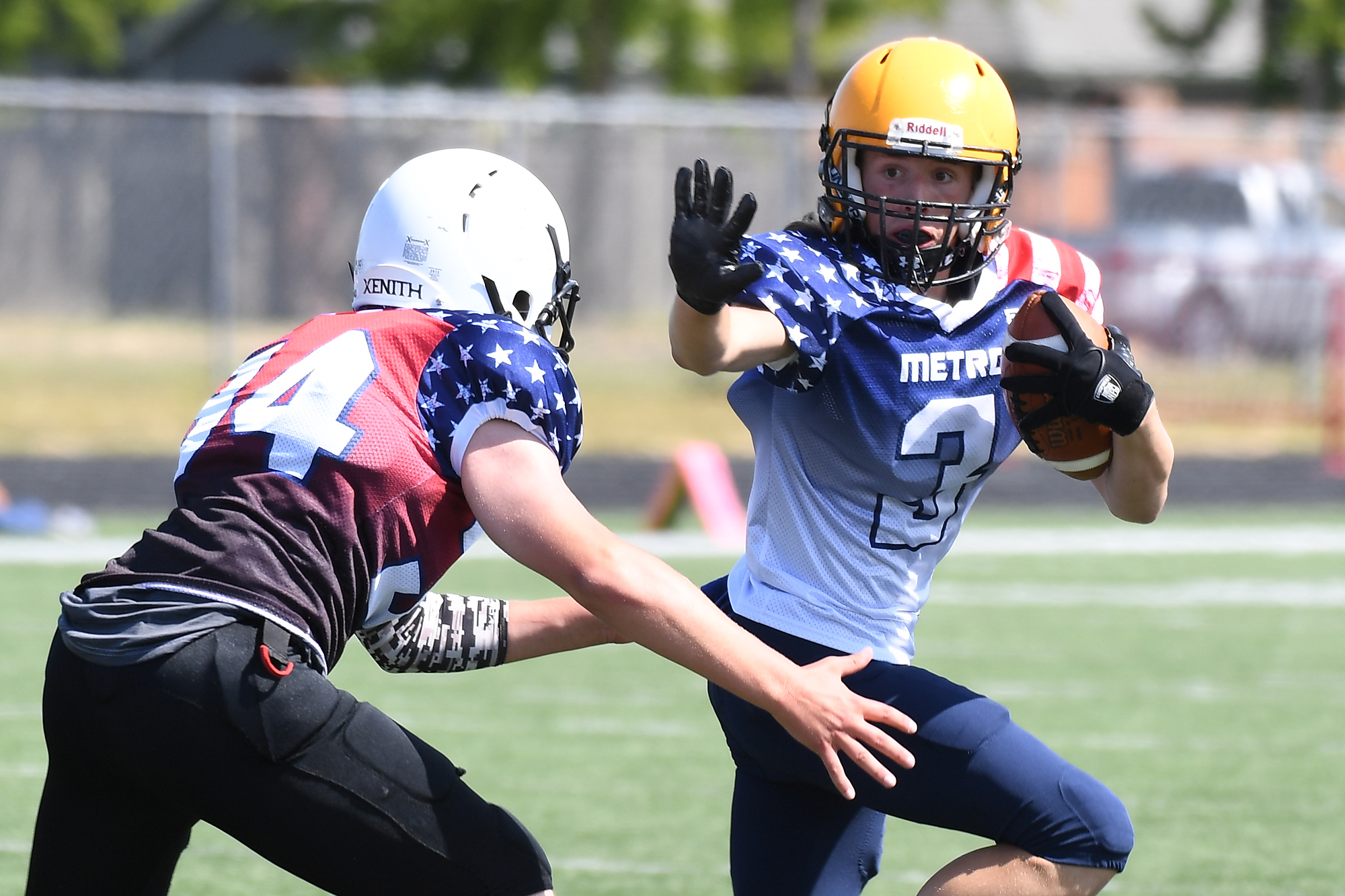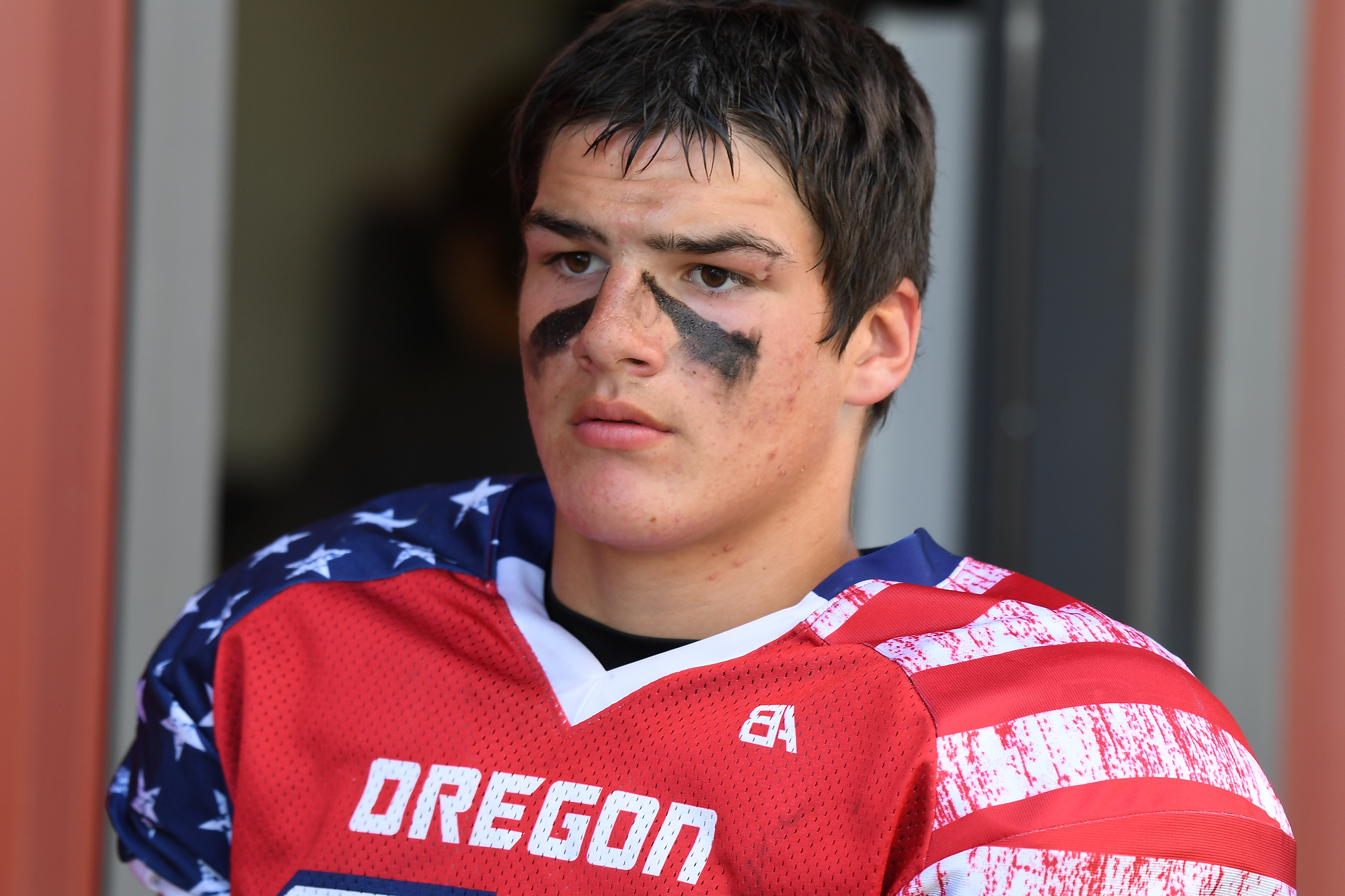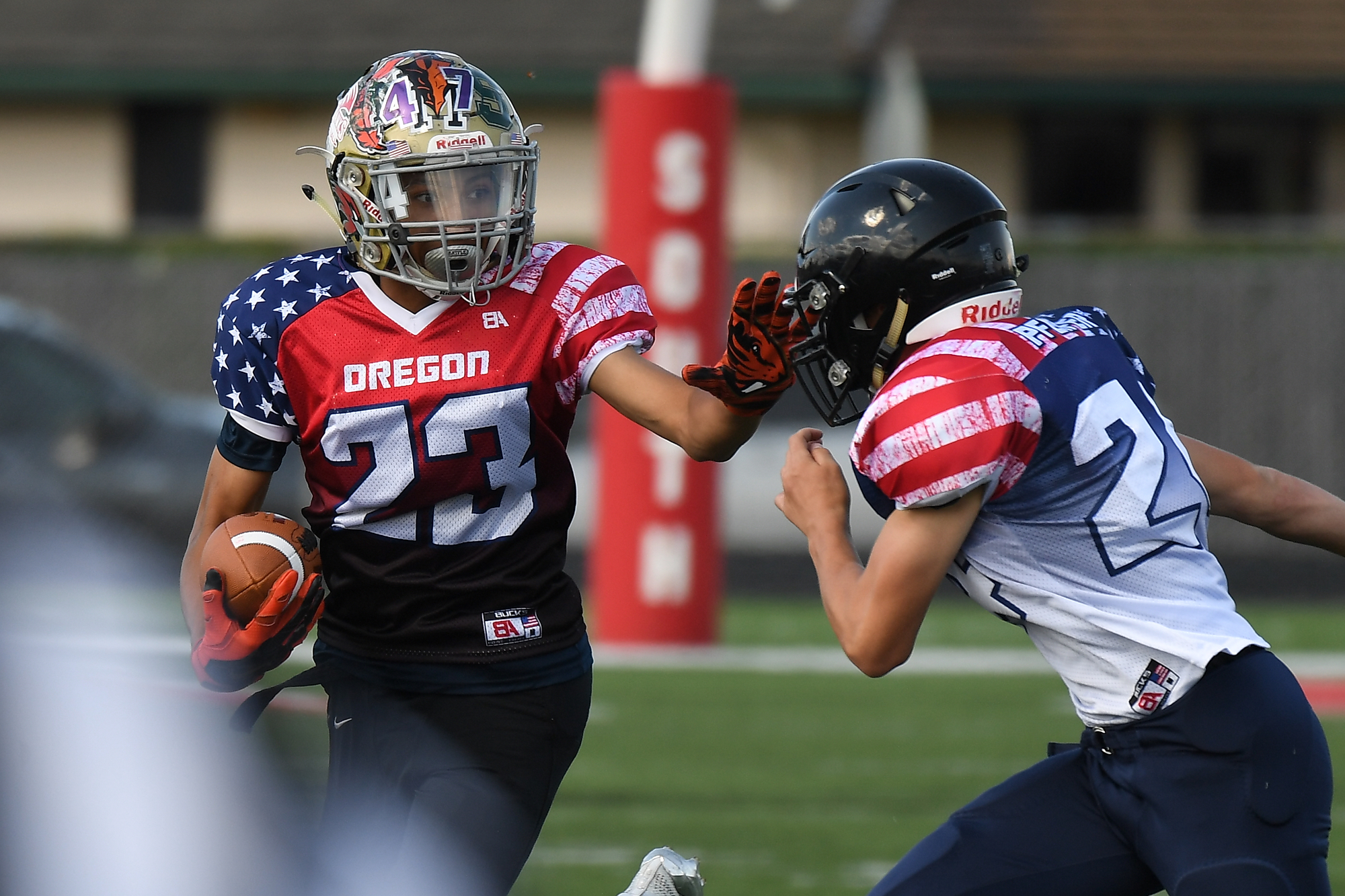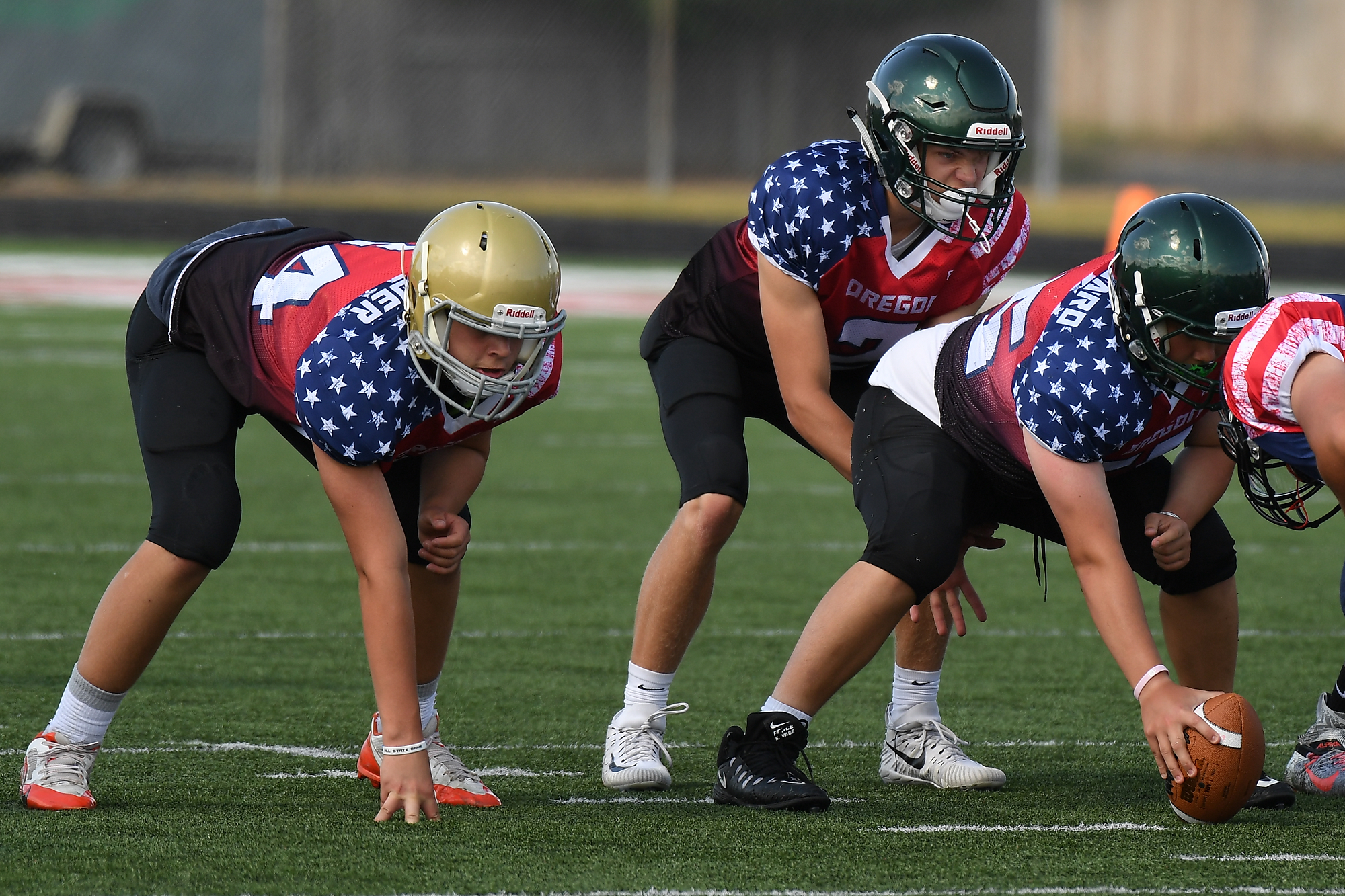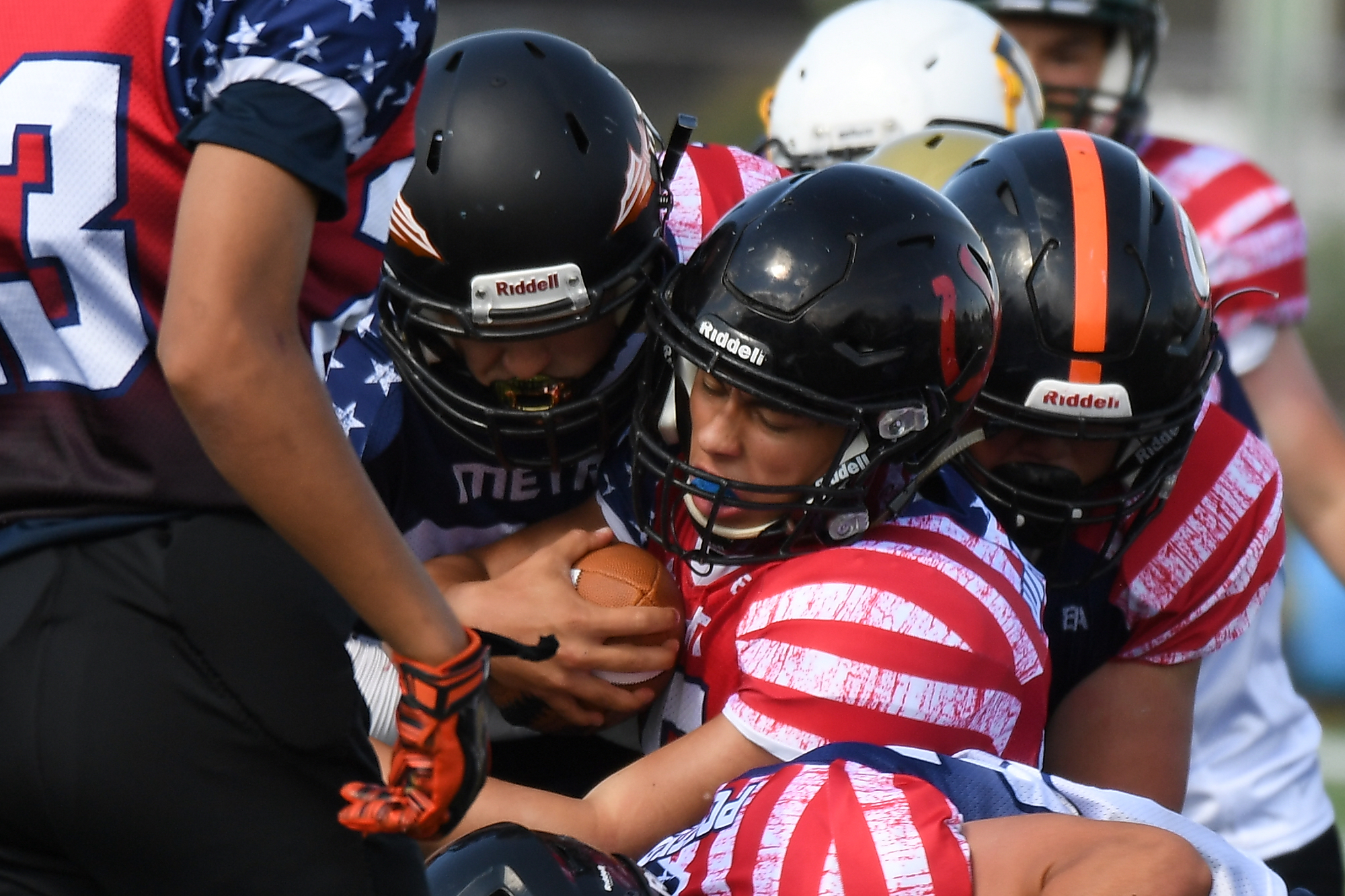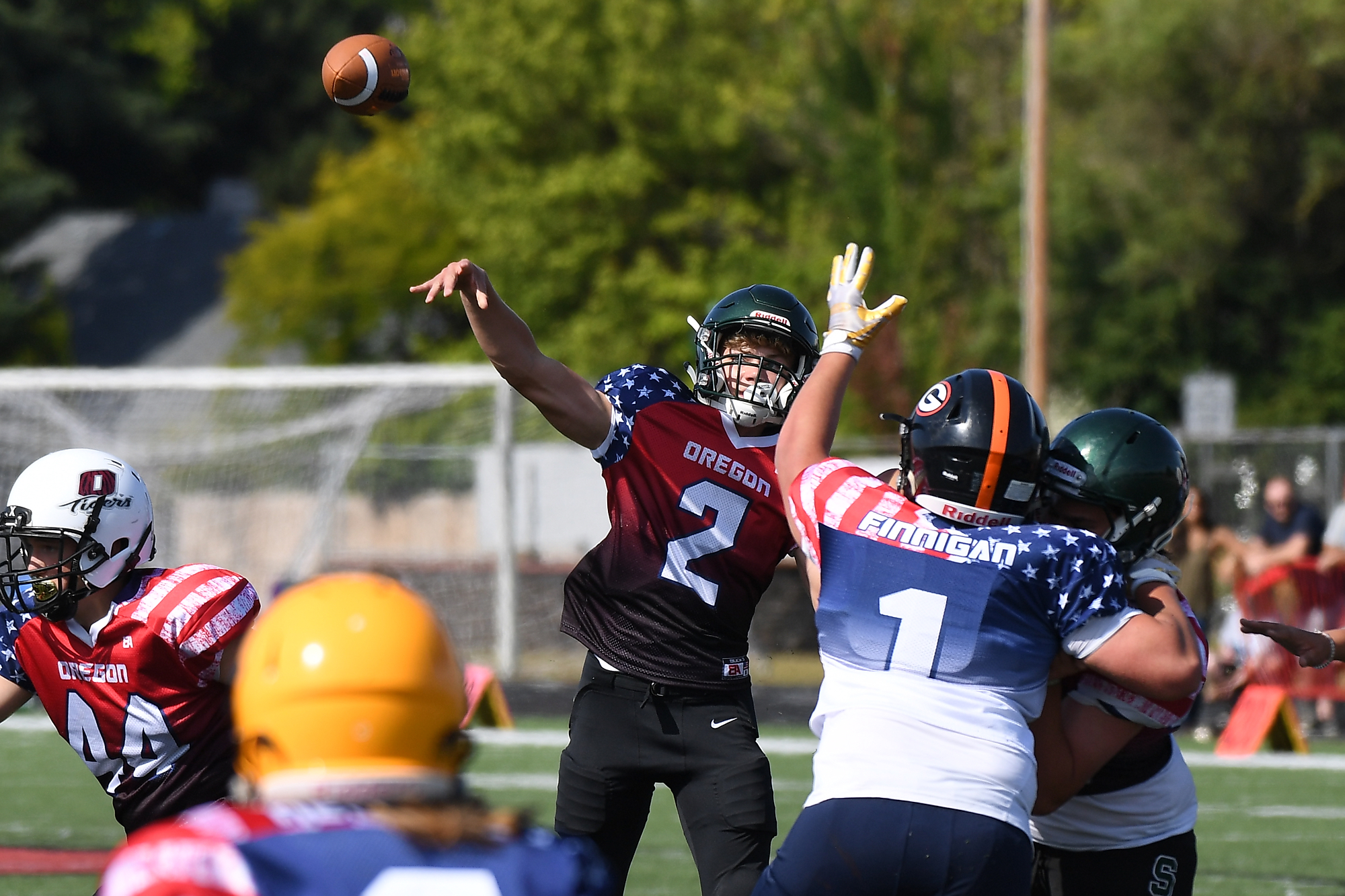 CHECK BACK IN APRIL FOR THE 2020 FULL AGENDA
Malheur County gridders take field to aid foster kids
All State Football To Benefit Oregon Foster Kids
(6th - 8th Grade)
Seven of Scappoose's best ready for Oregon All State Games
Football players compete at all-state event
Seven Lakeridge players to participate in Oregon All State Games on Saturday
Middle school football games benefit for foster care
Creswell four compete in the Oregon All-State Football Games
TDMS athletes picked to play in all-state games
Two Azalea Football Players in Oregon All-State Game
All State football games raise money for foster kids
SMS football all-stars to play for foster kids
SMS football all-stars to play for foster kids
Middle School All Star Game At South Albany
La Pine Players Compete At All State Game
Contact Us / Nominate Player